Discussion Starter
•
#1
•
I have for sale a Glock 27. I have no idea how many rounds have been thru it as I got it used. I personally have put about 100 thru with no problems. The glock has night sights, 4 mags three of them are G27 9rd mags one is a 17rd mag, pretty much everything that came with it new, extended slide release. All the G27 mags have the pearce pinky extension.
Also will come with 140rds ammo total (100rds range ammo, 20 Speer Gold Dot, 20 Hornady TAP). I'm at work right now but can answer any questions you might have and should be able to have pics up tomorrow.
I'm looking to get $700 I can ship but would prefer FTF mainly due to the ammo. I can drive down to Denver and meet you at your FFL.
Edit: Here's the only pic I have right now.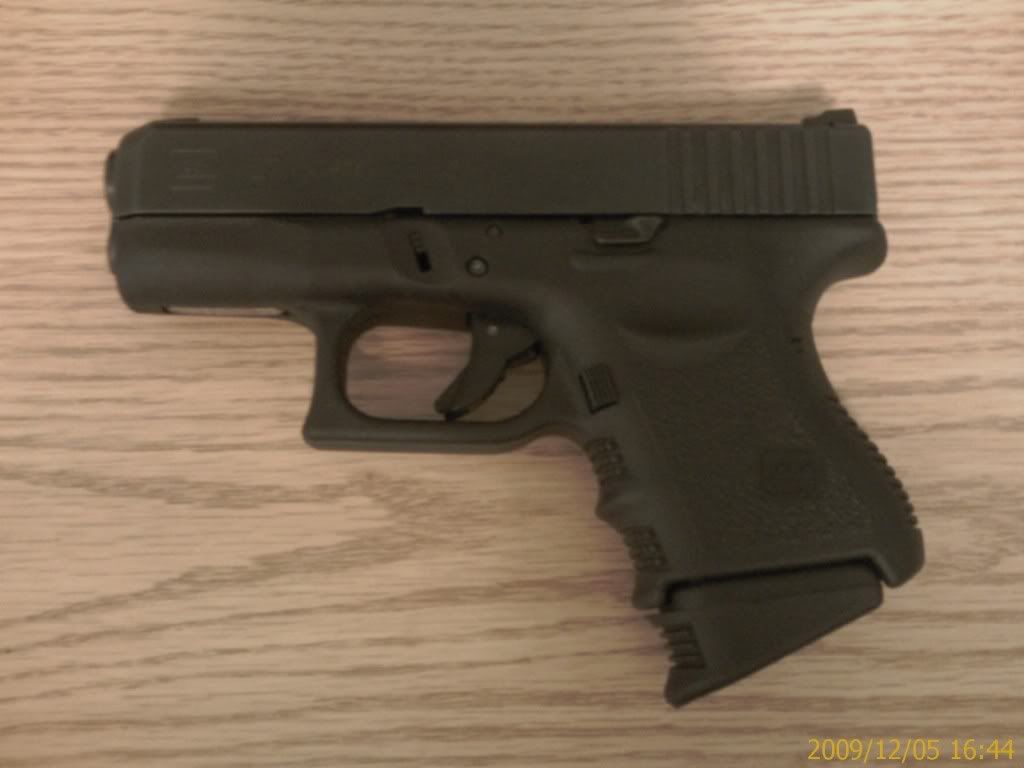 Edit: I may be interested in trades depending on what you have