A friend and I have a couple hog hunts scheduled for this year and to that end I have been gearing up. Of course lots of gear and equipment is involved, especially since we will mostly be camping out. I've got lots done but the firearms have been lagging behind, while they aren't finished they were close enough to sight in.
First is a Rock River in .458SOCOM, I added a geisselle trigger, BCM Gunfighter charging handle and a Vortex Viper PST 1-4 CQB scope. Worked up a few different hand loads and they all seemed to work good but really liked the 325gr Hornady FTX over some lil'gun.
Still needs some backup irons, light, sling and IR laser for night hunting but she's getting there.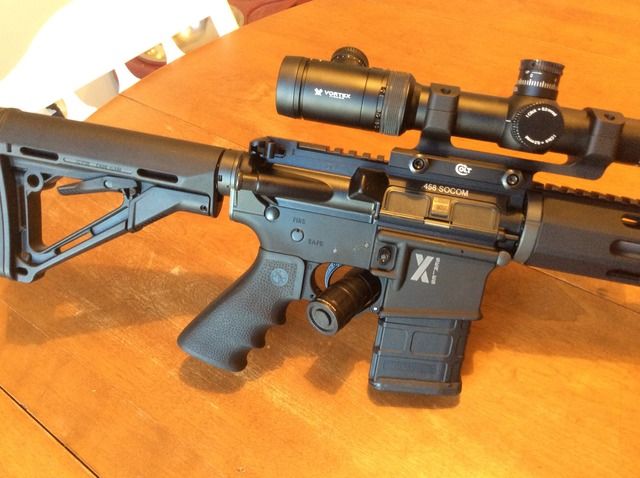 3 shots at 100 yards.
Next is a Kel-Tec RFB in .308. It's a little different but very compact and soft shooting, it ejects shells out the front so brass is easy to collect, uses FAL mags. I added a Trijicon TA-11 ACOG scope, sling, front rail, AAC Blackout 51T brake/flash hider and set of GG&G offset iron sights.
It's just starting to get broken in, seems to prefer thermold mags. Accuracy hasn't been great but acceptable. Sure it will get better with better ammo and some hand loads.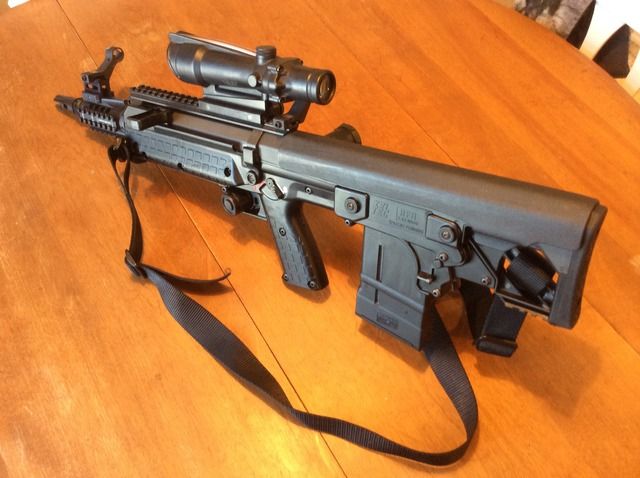 Group shot at 100 yards