Start with a set of empties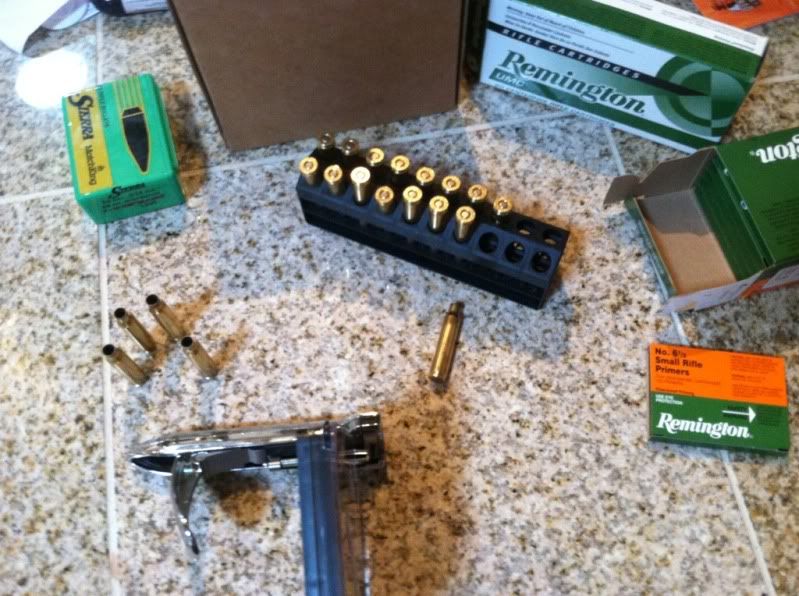 use a hand primer....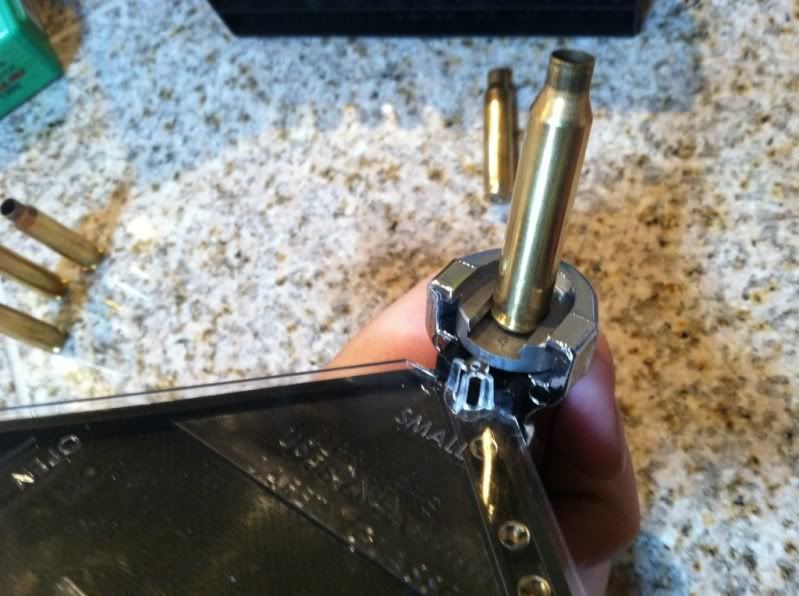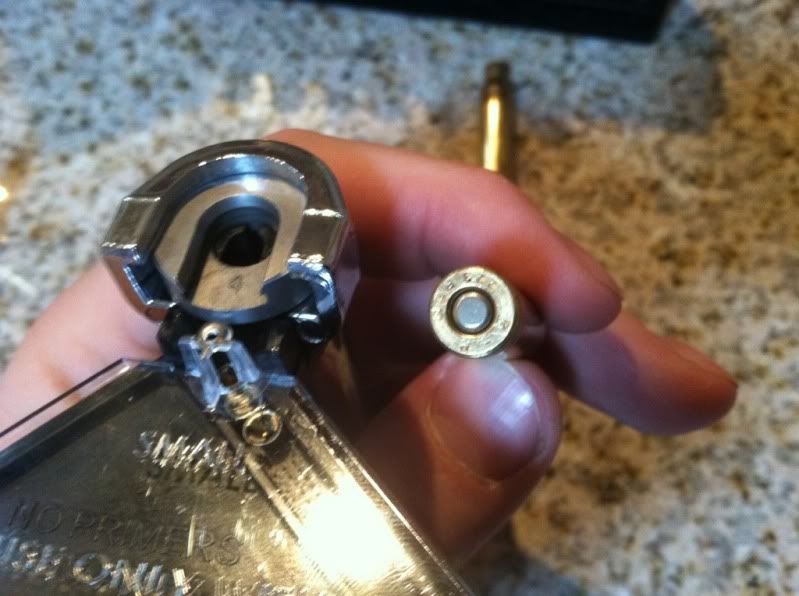 Find a good load for the powder you have.....My father in law gave me this old can of 4198 I was more than willing!!! FREE POWDER!!!!!
Weigh the charge to make sure you are where you want to be at......I use Lee dippers and load by volume and after checking the charge on the scale I was getting 19.4 gr every time......perfect.....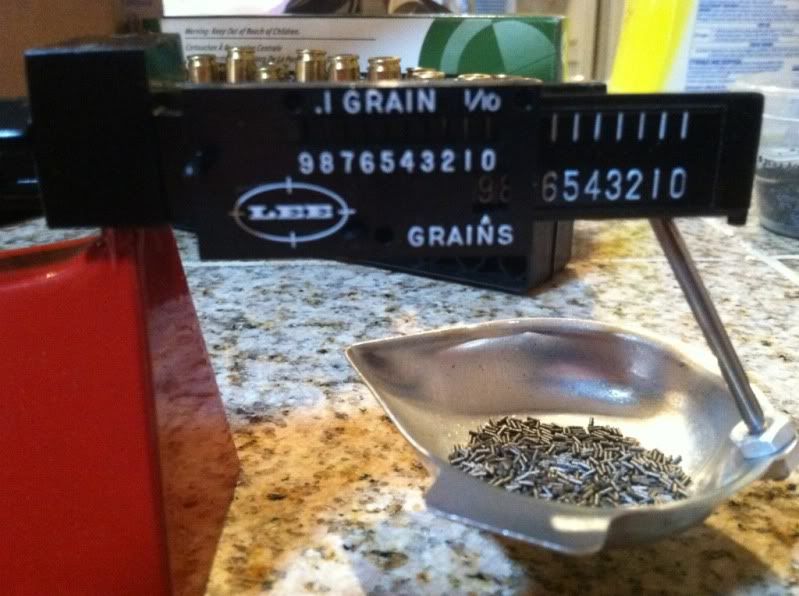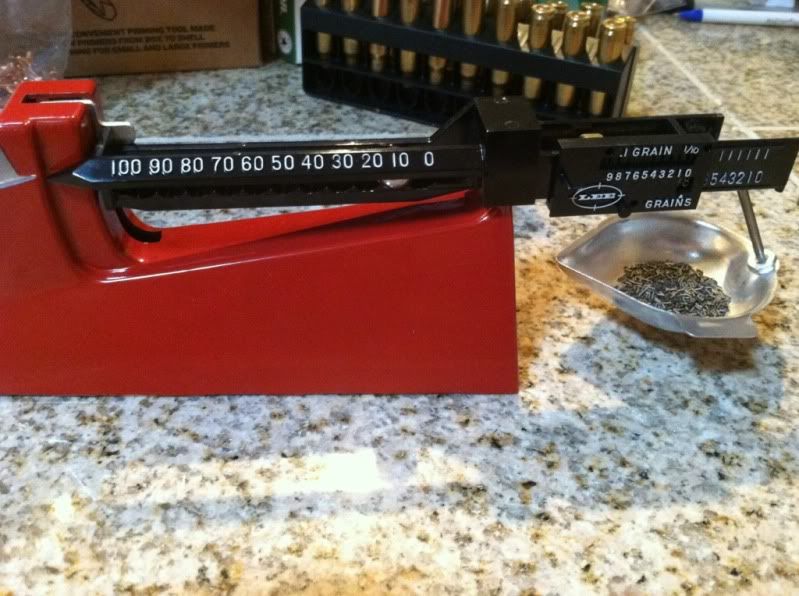 Set the primed case on the loader base....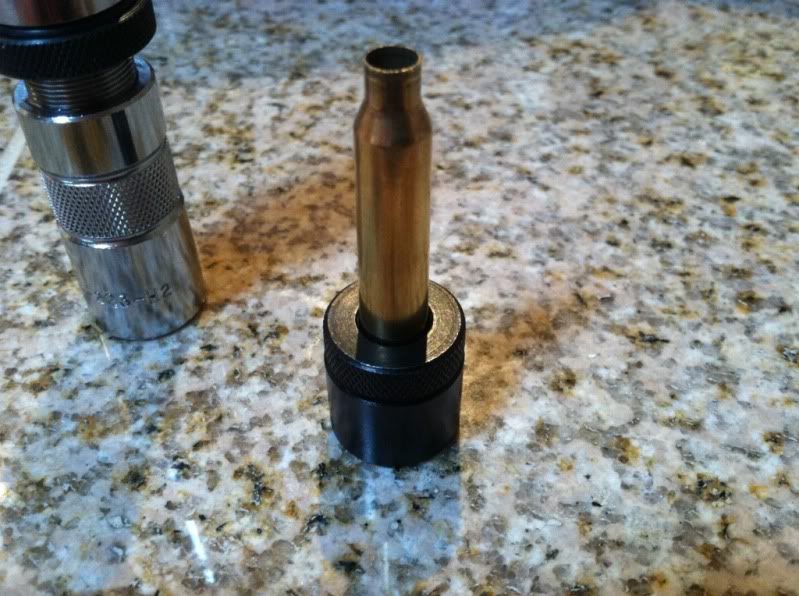 Add powder....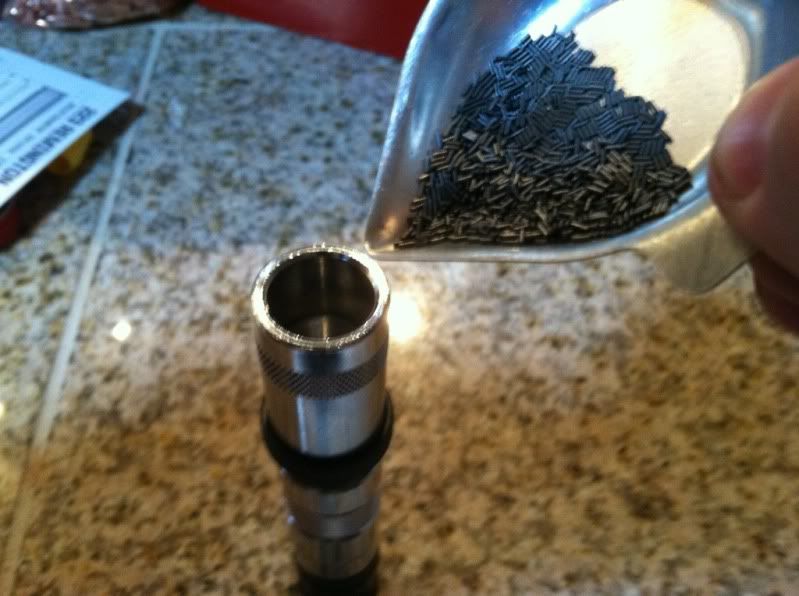 Add the bullet......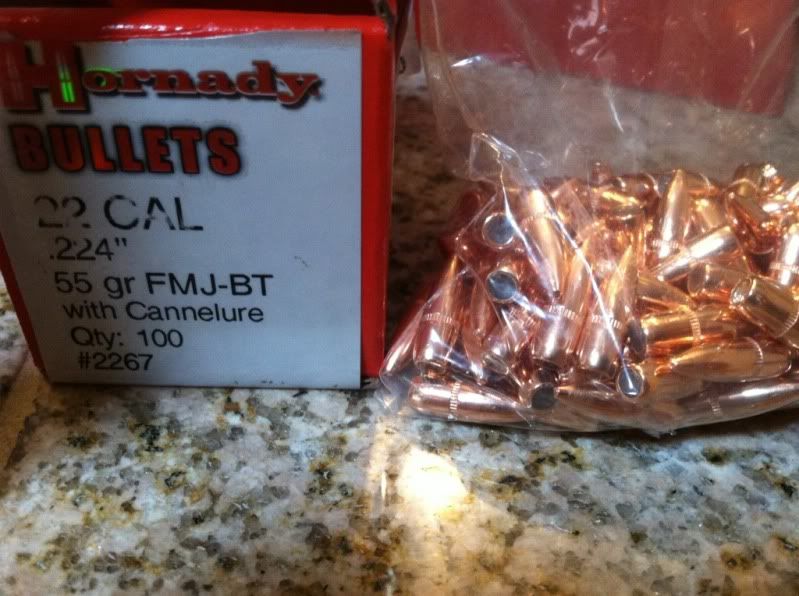 After smacking the bullet home with the loader and a rubber mallet it is ready to crimp.
filp over the loader for the crimper end and give it a medium tap for a crimp.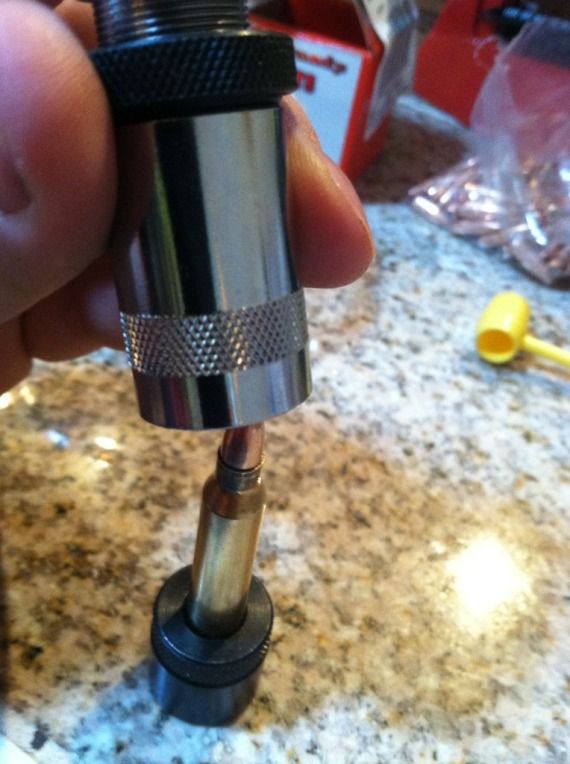 finished bullet.....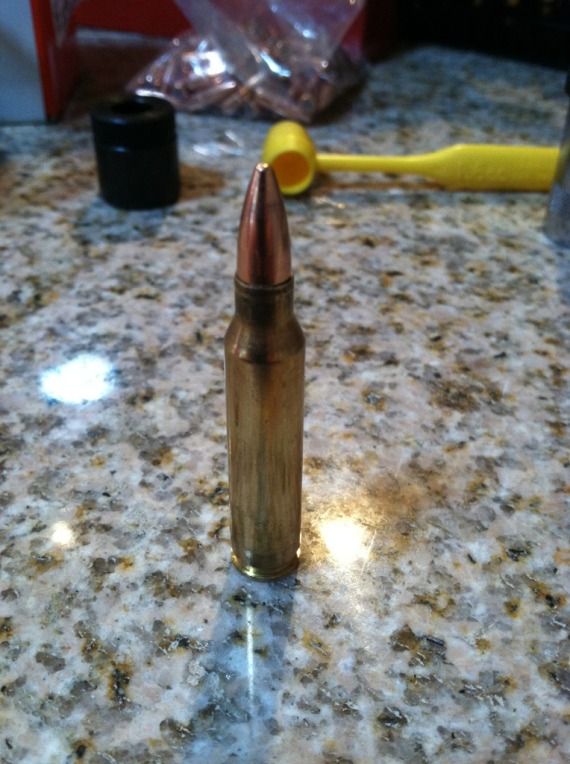 then label them.....