Discussion Starter
•
#1
•
Did a lot of honey-do's... finished by early afternoon.
Grabbed the Mosin Nagant M44 and the Ruger 10/22-Archangel as well as the PT101P.
Shot a few more targets than these, but you get the idea..... weather was wonderful, range was only slightly busy at 4pm when I finally showed up, guns were behavin.....
To the head... 50 rounds of 22lr @ 50 yards. To the torso, 20 rounds of 7.62X54R. Flyers? Well, three pretty bad ones if ya ask me!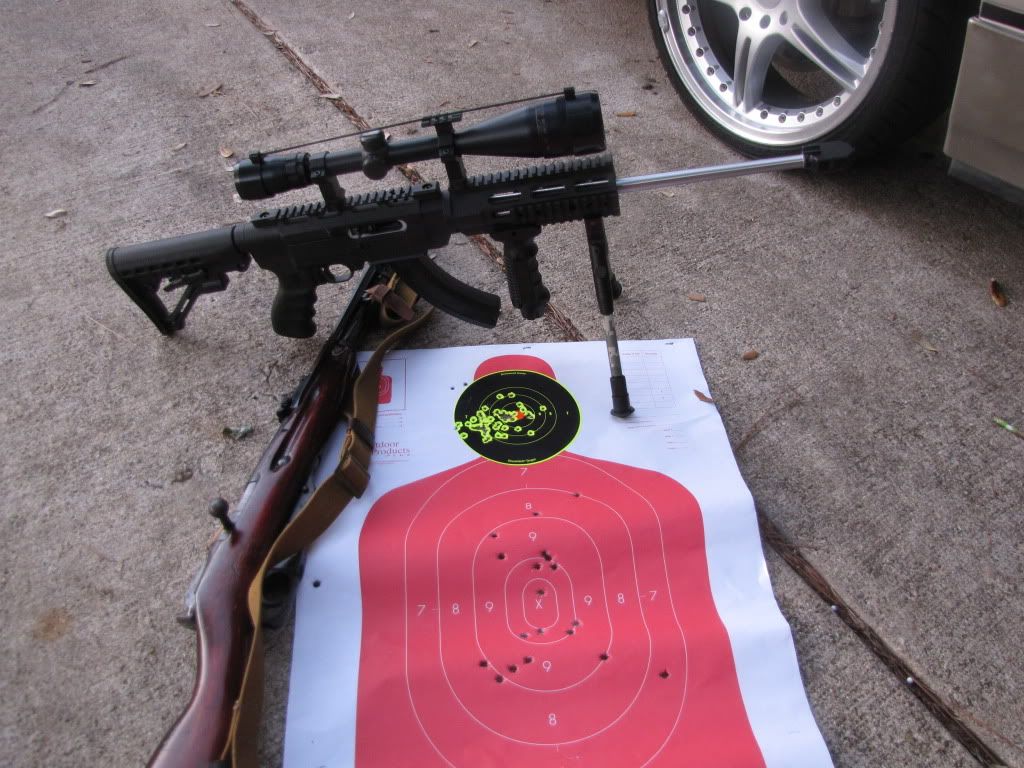 40 rounds of .40 S&W via the PT101P @ 20 yards. Not bad imho... havent' shot the thing in ages..