After having fallen off of the no more new firearms this year wagon, I received my new TriStar T100 semi auto pistol in hand yesterday evening.
The T100 is pretty much a copy of the Desert Baby Eagle firearm. Now while I have yet to fire it I do have hope of doing so later today if Mother Nature works with me in the weather department.
First impressions are very favorable, it has a great feel in the hand, both in the grip as well as over all balance. I am impressed with the construction, materials and finish. The lower frame is an allow which reduced the over all weight of the pistol. The finish is a nice semi flat black that is very evenly applied over the entire pistol surface. I was concerned that it maybe uneven or even blotted given the Turkish import and price point of the gun. The slide serrations are more of a gilled grip than that of the standard slotted style found on most semi auto pistols, which makes for a great surface to grasp between your fingers. This is greatly appreciated in that the design of the pistol has a very low profile slide which does limit the surface area of the side for chambering a round. It also comes with a full length spring guide rod which I like, the only down side is that when reassembling the pistol after take down it can be a little difficult to get the spring and rod in place and compressed forward to fit in place. But, I feel that with practice this will be less of an issue. Of course in the design of the EAA, Tanfoglio, CZ pistols the slide does have full length slide in rail stability which many say help with accuracy by securely gripping the entire slide length in contact with the lower frame.
My purchase price was $315 plus $20 shipping, which to be honest sounded pretty good to me. And yes if it shoots as well as it appears to be built it will be a bargain. It came in a plastic lockable case, with two 15 round magazines, pistol lock, cleaning tools, paperwork and the TriStar 5 year warranty.
I will update later today with a few photos.
And here are the photos added: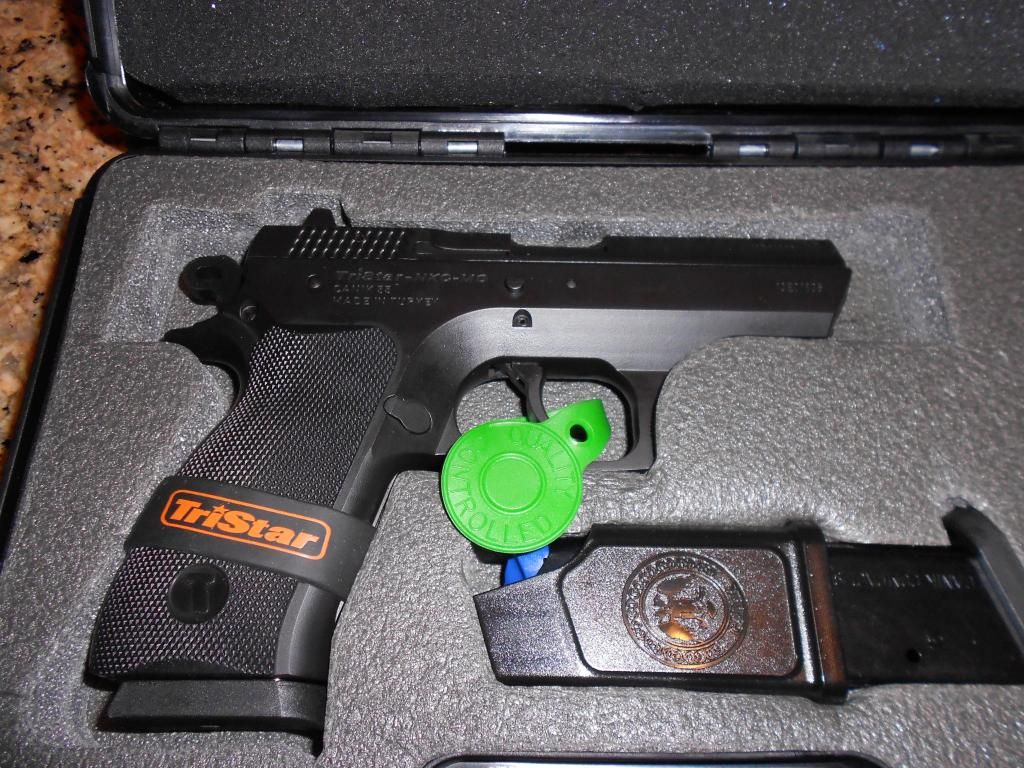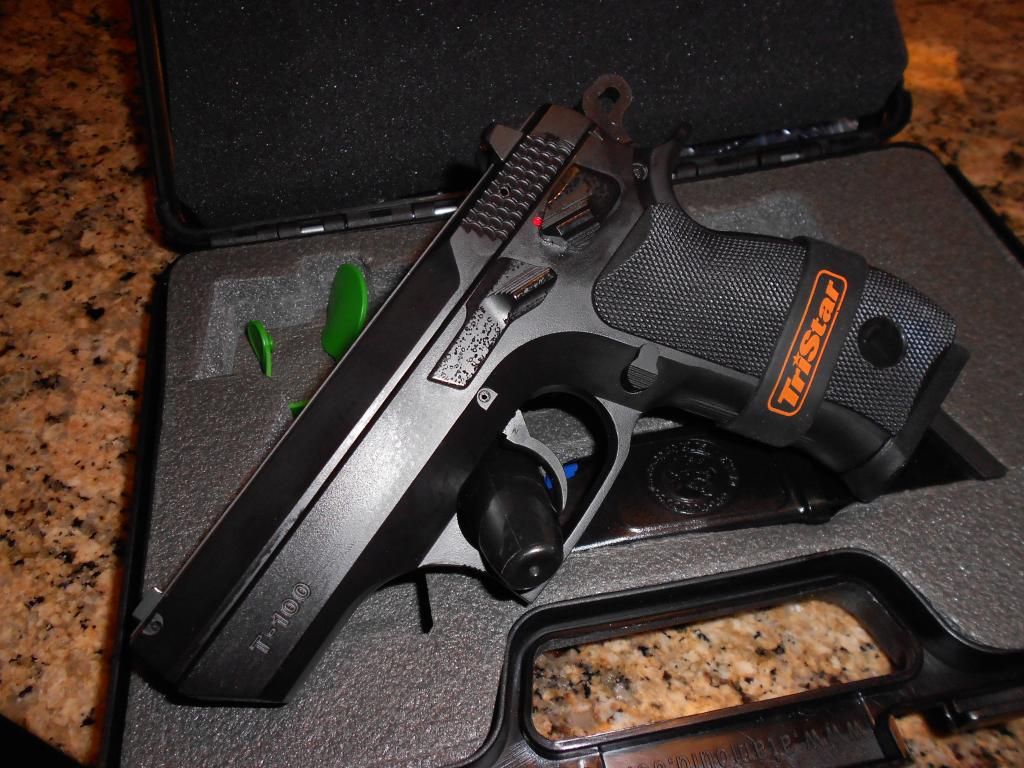 Any uneven finish that you may see on pistol is oil, not an a blem in the finish.