Discussion Starter
·
#1
·
in my years of shooting...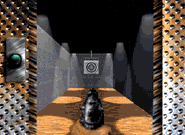 i seen-- lots of guns that worked very well and lots of bad-ones
i like theses guns
1st 3rd gen glock 17 9mm
bought my glock for $460
2nd XD .45
$460
3rd 3rd gen mill pro .45 ;D $320
4th brand new llama mini max 1911.45 $210
moss burg 590 9 rounds 2 years old forgot what i paid?...
been shooting for 9 years strong.... clocked in gun hours?....
over 1 grand...
i think i know what iam talking about.......
in my years of hearing!! about what guns are bad and how they dont fire?....
i always go with long shots... chance yes but?....... why not all thows guns i said worked very well under stressed.. sich. i have all 4 and wouldnt put anything by them i keep them very very clean and freash ammo
you can have a gun 10,000 30,000 100.000
i have a glock 17 3rd gen with over 92,000 rounds and not 1... i mean not 1.. miss fire or problem
[/flash][/flash][/flash][/flash][/flash][/flash][/flash]