I was looking for grips for my 605. I wanted something with a covered backstrap and long enough for all of my fingers. I bought a couple of grips and then realized that maybe the info I have gained might help someone else. I put this table together to try to do that. All info is based on the grips installed on my 2015 605. It came from the factory with the bull's head grip.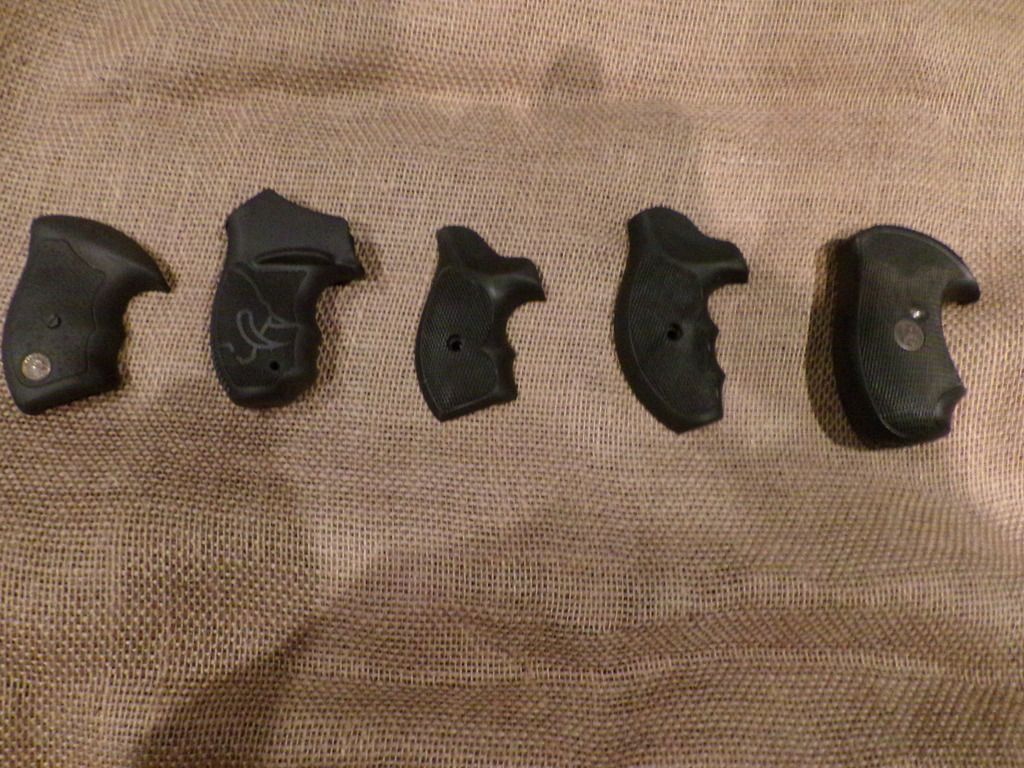 L-R: Taurus Boot, Taurus Bulls Head, Uncle Mike's Boot, Uncle Mike's Combat, Pacmayr Compac
Backstrap
– Either open or covered
Length
– Either longer than the frame or not
Thickness
– Measured at the thickest portion of the grip
Trigger Reach
– Measured straight across the backstrap from where your finger rests on the trigger. This dimension is only supplied to compare from one grip to the next for the Small frame Taurus.
Production
– If the grip is in production or not. Based on information I have as of 7/26/2016
Material
– The grip's material.
Speedloader
– Based on if ammo can be loaded out of a speed loader while using that grip. Fiddly means that you can get the ammo in the chambers but the speed loader rubs the grip. All ammo tested in an HKS 36-A loader. Ammo was Armscor 158 grain jacketed roundnose for both chamberings
Blanks in the table indicate that I do not have that grip available to me. All information about grips I don't have available to me is hearsay.
| | | | | | | | | |
| --- | --- | --- | --- | --- | --- | --- | --- | --- |
| Grip | Backstrap | Length | Thickness | Trigger Reach | Production | Material | .357 Speedloader | .38 Speedloader |
| Uncle Mike's Boot | Open | Frame | 1.230" | 2.625" | No | Checkered Rubber | Yes | Yes |
| Uncle Mike's Combat | Covered | Longer | 1.180" | 2.640" | No | Checkered Rubber | Yes | Yes |
| Pachmayr Compac | Covered | Longer | 1.260" | 2.970" | No | Checkered Rubber | Yes | Yes |
| Factory Bull | Covered | Longer | 1.075" | 2.915" | Yes | Rubber with Bull | No | Fiddly |
| Factory Boot | Covered | Frame | 1.130" | 2.940" | No | Pebbled Rubber | No | Fiddly |
| Hogue Monogrip | Open | Longer | 1.195" | 2.625" | Yes | Pebbled Rubber | Yes | Yes |
| ATI X2 Scorpion | Covered | Longer | | | Yes | Rubber | | |
| Precision Specialties Hideout | Open | Frame | | | No | Plastic | | |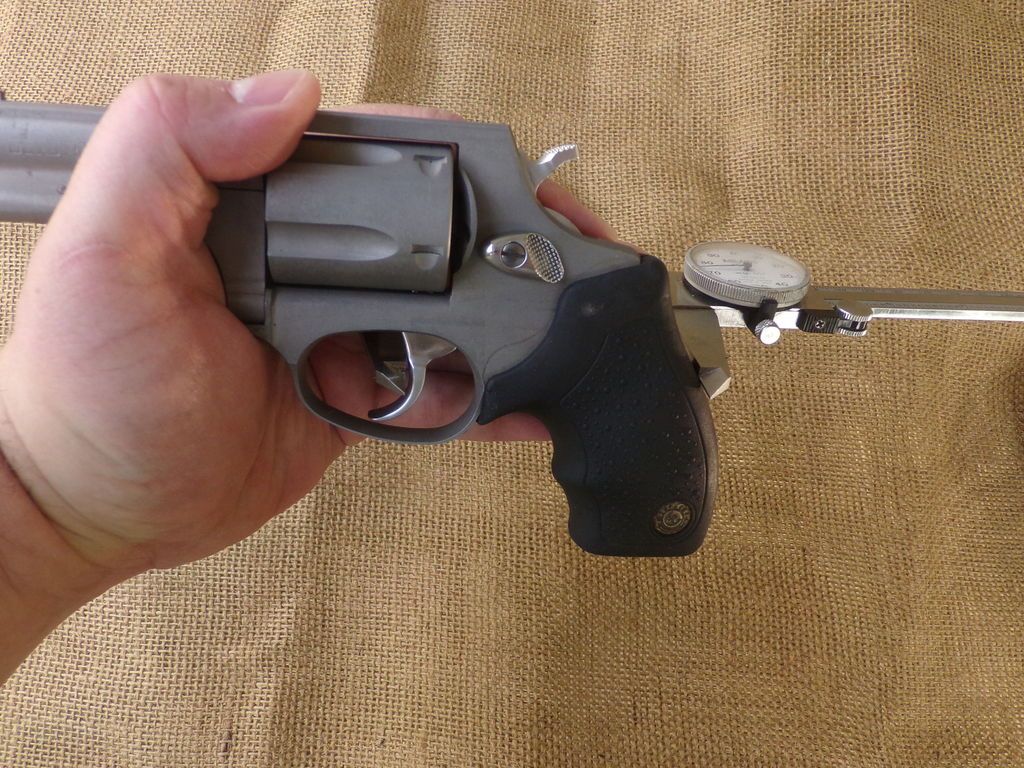 How trigger reach was measured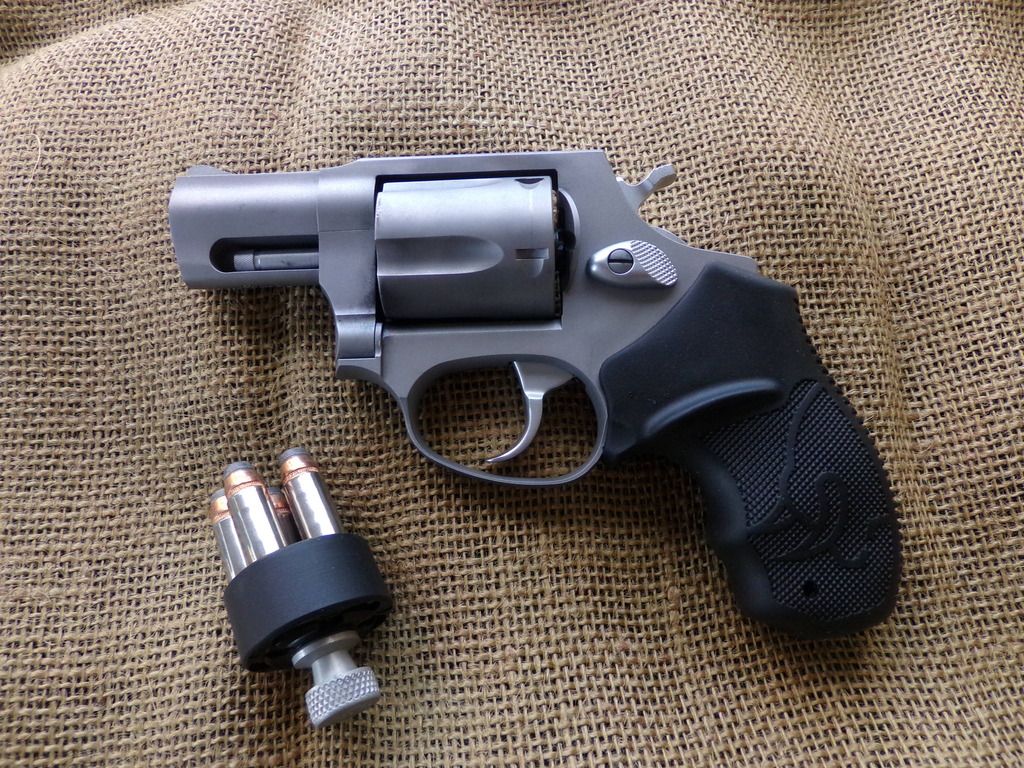 Taurus Bulls Head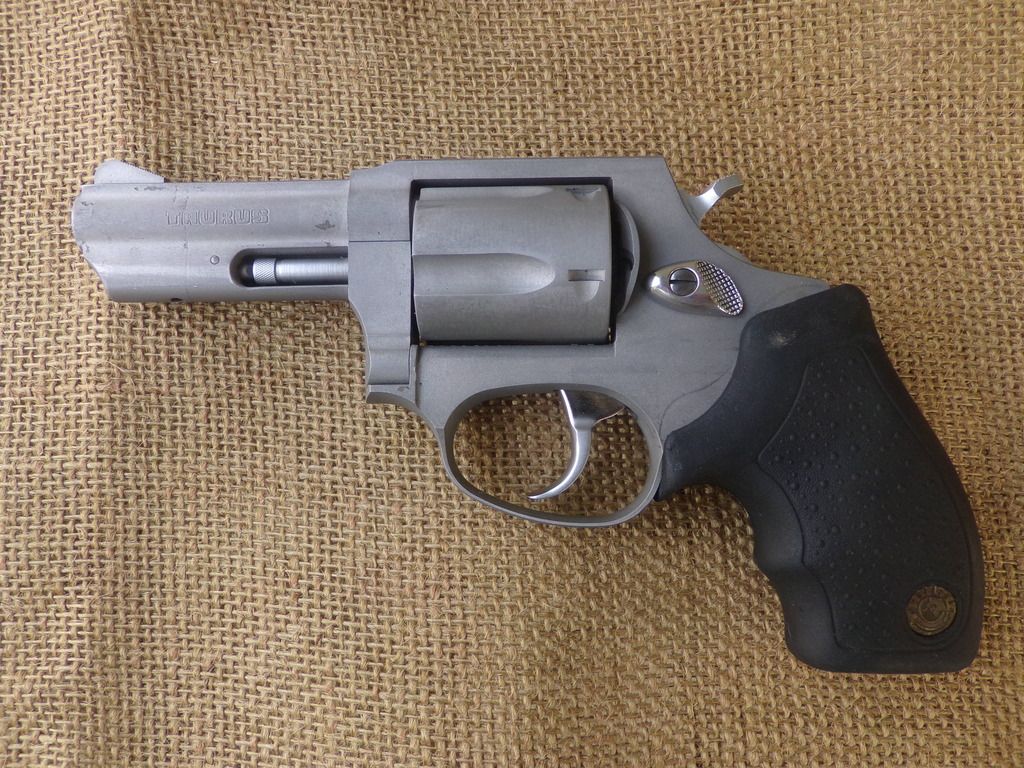 Taurus Boot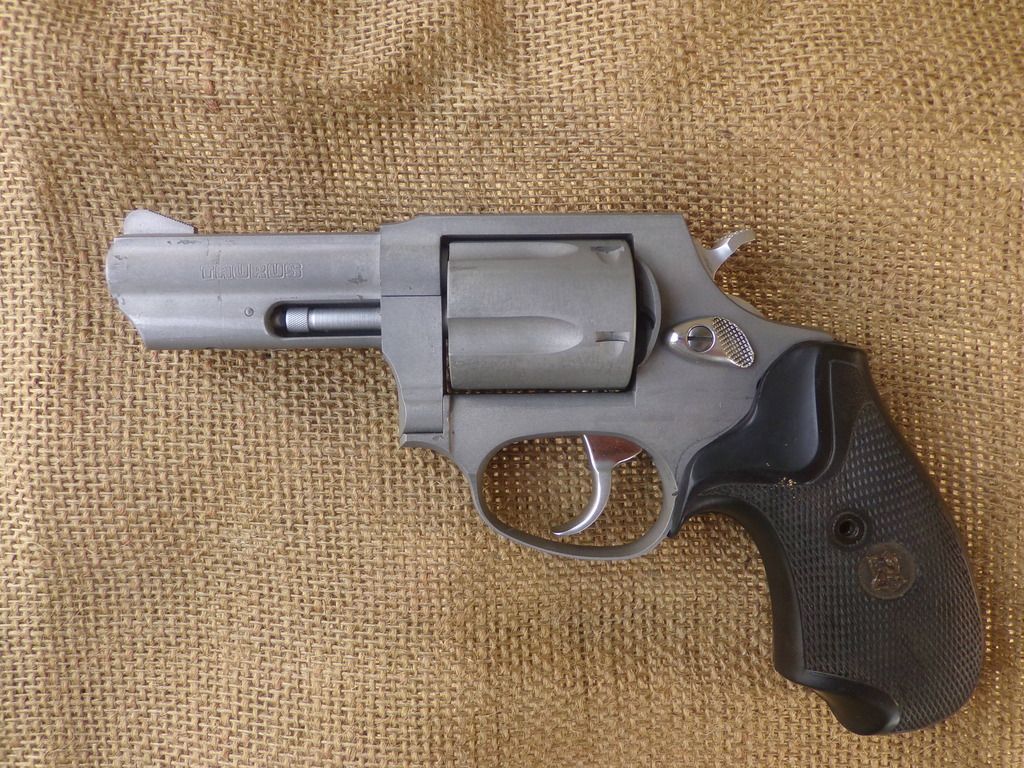 Pacmayr Compacs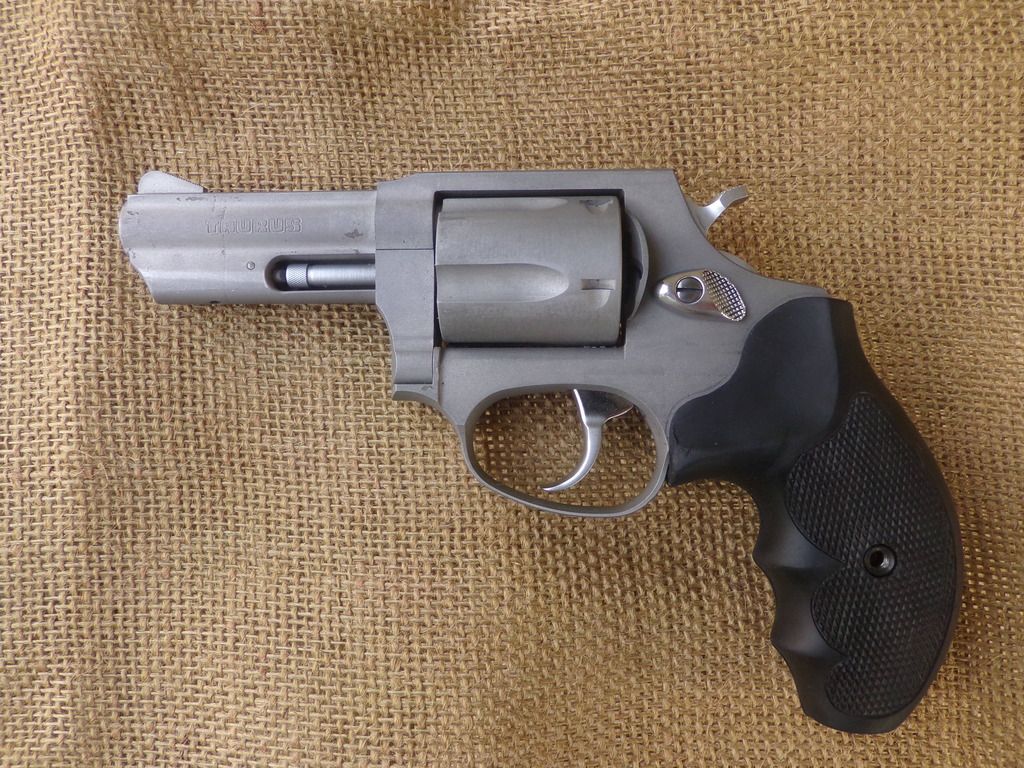 Uncle Mike's Combat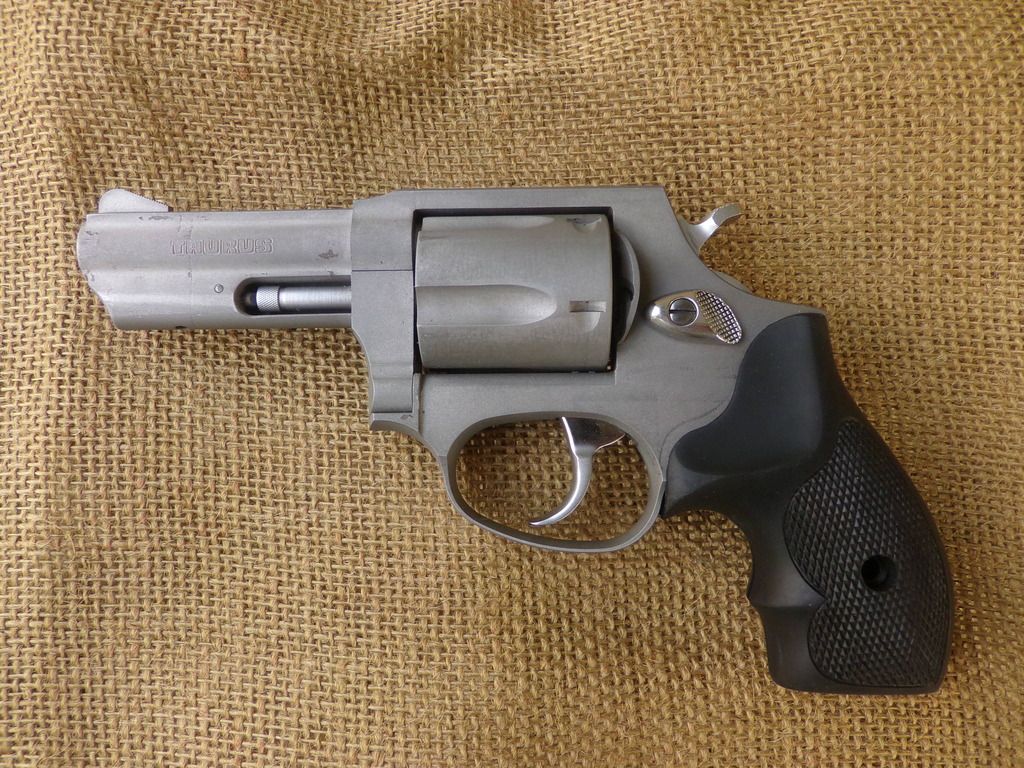 Uncle Mike's Boot