Discussion Starter
·
#1
·
As I have already posted, I thought the 2013 Shot Show was amazing and I would not have missed it for the world! A trip to a Shot Show has long been on my bucket list and it was well worth waiting for.

The show was huge! They had electric scooters available for rent and myself and a friend took advantage of the offer.... They said they had rented more than 300 scooters each day!

I was amazed to see things at the show that I never even knew existed. There was a wheelchair that can take a disabled sportsman/woman off road and when they arrive at their destination the chair will stand straight up so they can use a bow or a fly rod. It was on display at the Carl Zeiss Optics Booth. The cost of the chair is $17,000+ but it was not for sale.

Zeiss and other major firearm related companies have pledged support to purchase these chairs and make them available to those who can benefit from them to use. At the end of each year the chairs are auctioned off and the funds (plus additional funds from each company) are put toward the purchase of more chairs. Here is a pic of the chair...
.


.
.
I had an appointment at Shot with

Mark Kresser, President and CEO of Taurus International.

I ended up spending over an hour with him.There was a lot of new information he shared with me. Despite the threat of Obama's war on firearms Taurus is maintaining an aggressive approach to their marketing and providing the gun owner with the most choices and selection of firearms in the world. While Taurus already includes Rossi, Diamondback, and Heritage Arms, the general consensus is that Taurus is also the most likely bidder for Freedom Group, currently owned by Cerberus Capitol. Freedom Group is made up of a number of firearm and related manufacturers including Remington, Bushmaster Firearms, DPMS/Panther Arms, Marlin, H&R, The Parker Gun, Mountain Khakis, Advanced Armament Corp., Dakota Arms, Para USA and Barnes Bullets.

(
http://mobile.bloomberg.com/news/2013-01-17/gun-ban-no-obstacle-to-taurus-bid-for-freedom-corporate-brazil.html
).

We learned that the main interest Taurus has for the Diamondback Company is not the pistol line.... They are primarly interested in the new line of Diamondback AR 15's. We took a close look at the rifles at Shot and I was impressed with them. I hope to have one of the new rifles in my hands for a complete test/evaluation in the very near future.
.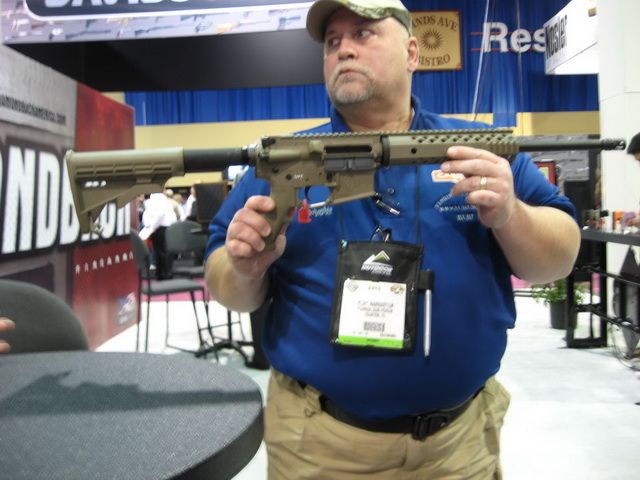 .
.
We also examined the new Taurus PT111 G2. The gun is available in 9 and in the near future 40 and appears to be a serious player as a concealed carry weapon. It was comfortable to hold, balanced nicely, and is a size that would be easy to conceal in a number of different carry choices. This is another gun that I hope to have for testing shortly.
.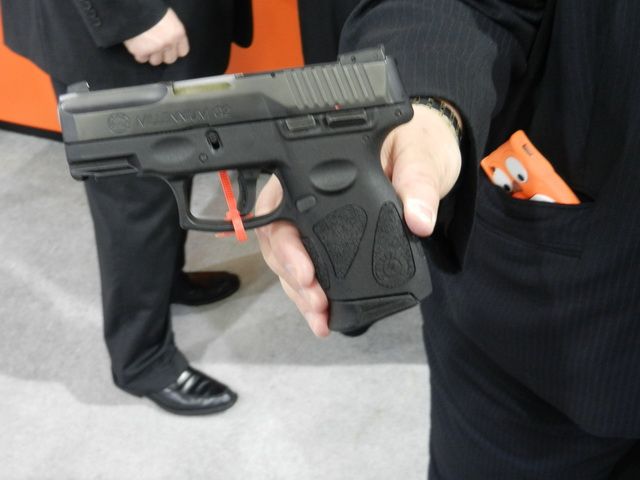 .
.
We were also shown a couple new things at Taurus that simply made my mouth water. We were asked not to post anything about these yet but as soon as I receive the OK from Mark I will post with pictures.

I also found out that the eagerly anticipated Taurus carbine in both 9 and 40 will be available to buy in the near future. The carbine has been approved for sale in the United States by BATF and is now awaiting the Import permits which should be approved in 6 to 8 weeks. Here is a picture of the new carbines....
.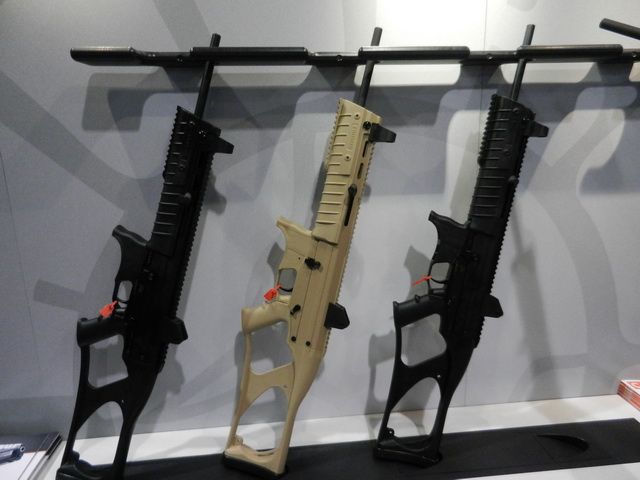 .
.
Here are a few more pics from the Taurus booth. The first is myself with Mark Kresser...

.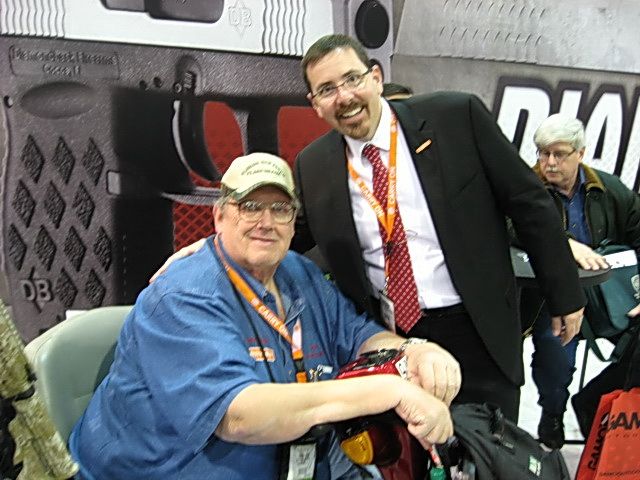 .

.
This is the me and my "crew" with Mark...
.

.


.

.
Here is a picture of Kimberly Intagliata, Head of Customer Service and Repair for Taurus International showing us the new PT111 G2....
.

.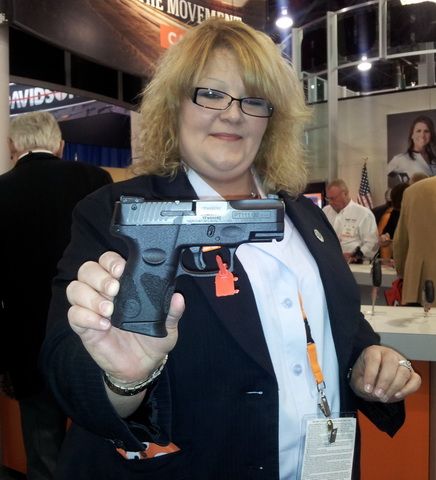 .

.
This is Todd Pearson, Vice President Sales & Marketing for Carl Zeiss Sports Optics, North America.....



.

.
Here is a picture of myself with Allie "Allie Cat" Barrett. She is a top shooter with the Volquartsen Shooting Team...

.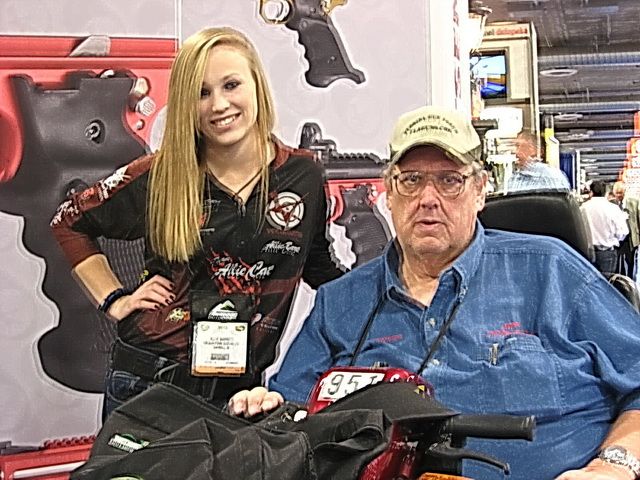 .

.
Finally, here are a few "fun" photos of our trip. I do want to say that I did not have even one drink despite how these pictures look. Any reports to the contrary are simply nasty rumors! That's my story and I'm sticking to it!

The first pic is of me with our waitress at Carlos and Charlie's Cantina....

.


.

.
The rest of these photos are of a friend and myself simply relaxing after a hard day at Shot!

.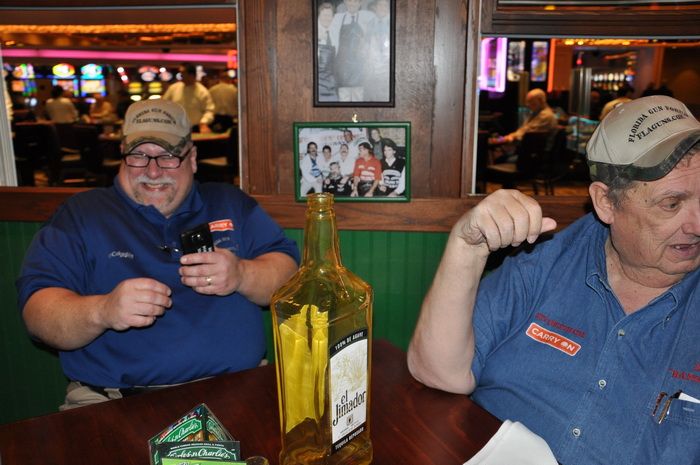 .

.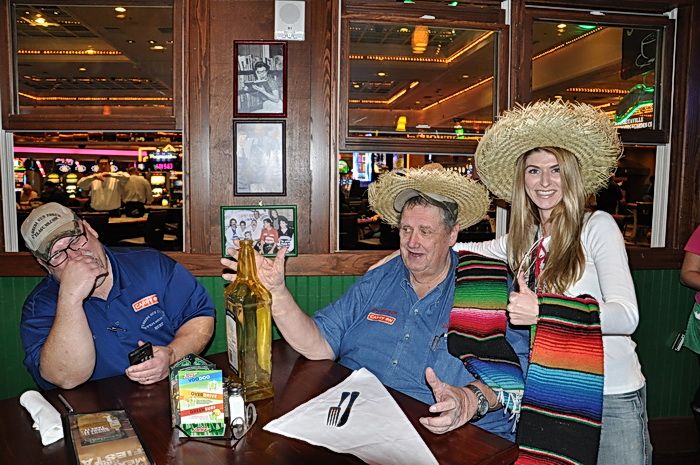 .

.


.

.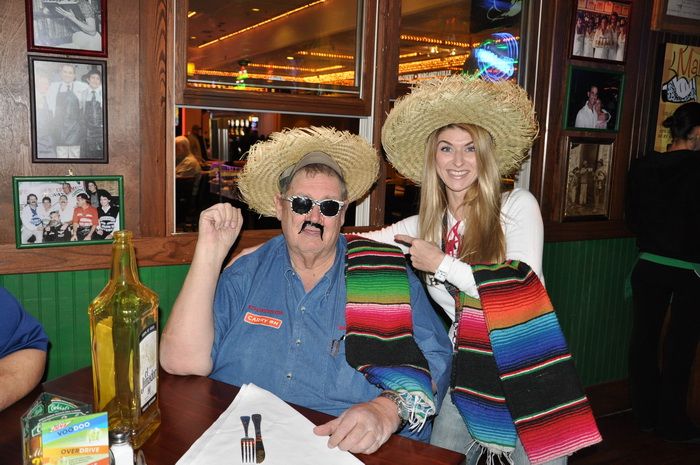 .

.
I will be posting more.... in the meantime, I hope y'all enjoyed these!

Don

​