Discussion Starter
·
#1
·
Okay, so I bought one of these
Being a cheap ass and a person with little knowledge, I decided that I would craft my own pock holster. Doing some research, I found the holster that I want to mimic. No I am not going to tell you which one. Consider it an exercise for the reader.
So we're off. A little bit of water, leather, and some basic tools led to this experiment.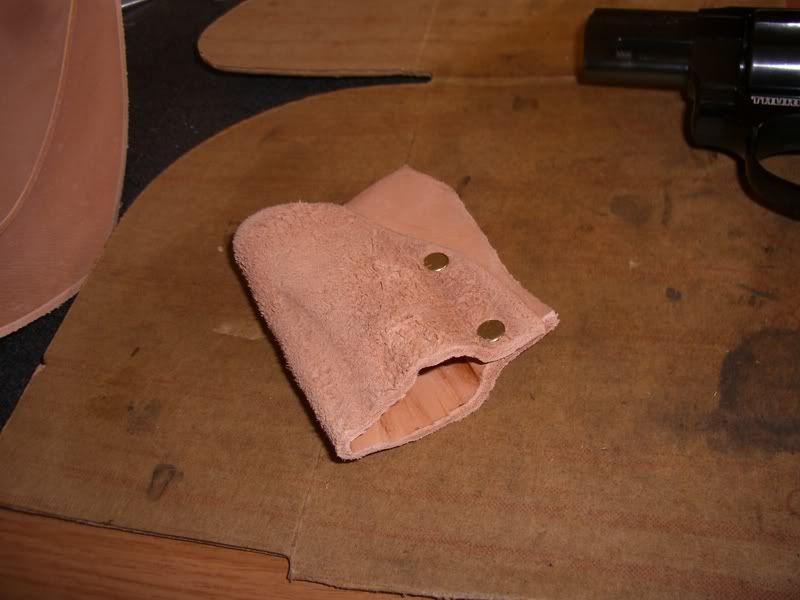 Yep, I have a knife sheath for my pocket knife. Woot! But proof of concept. Basic tools used, water, knife, and a rivet/set tool combo for sale for $5.99 at the local leather craft supply store.
First off, have you ever wondered why leather holsters were so damned expensive. Well, this chunk of leather cost me $25
Yep, the side trimmings of a skin. I was thinking about doing a leather hat until I found out that the leather alone for it would be around $85. I'll stick to cloth hats.
So for the holster, we would do what any good engineer would do, make a pattern.
The back side to avoid printing: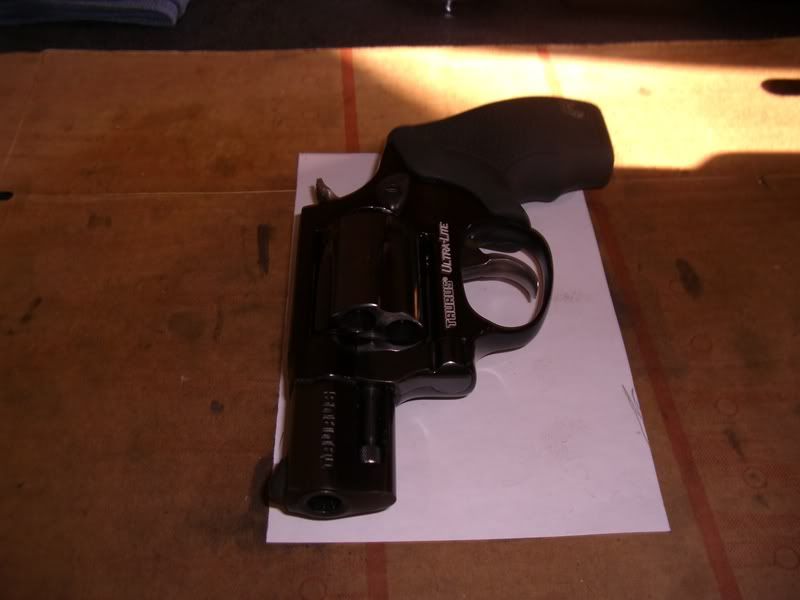 The holster side: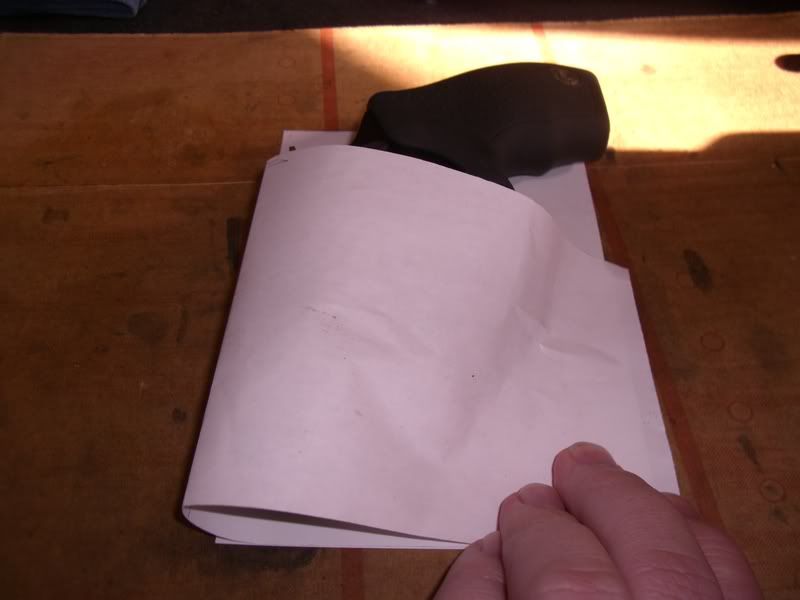 Using a magic razor bladed knife, I cut the leather shapes.
Next I soaked the part meant for the holster in water until it was well waterlogged. Watch for the bubbles. Wait for them to go away, then wait some more
As you noticed in the above picture, while the leather was soaking, I wrapped my gun in two layers of plastic wrap, then a layer of press and seal. Be very careful to warp your gun as fully as possible. You will be subjecting it to moister until the cows come home during the molding of the holster.
Happy dry gun
Now, we move into the leather molding part.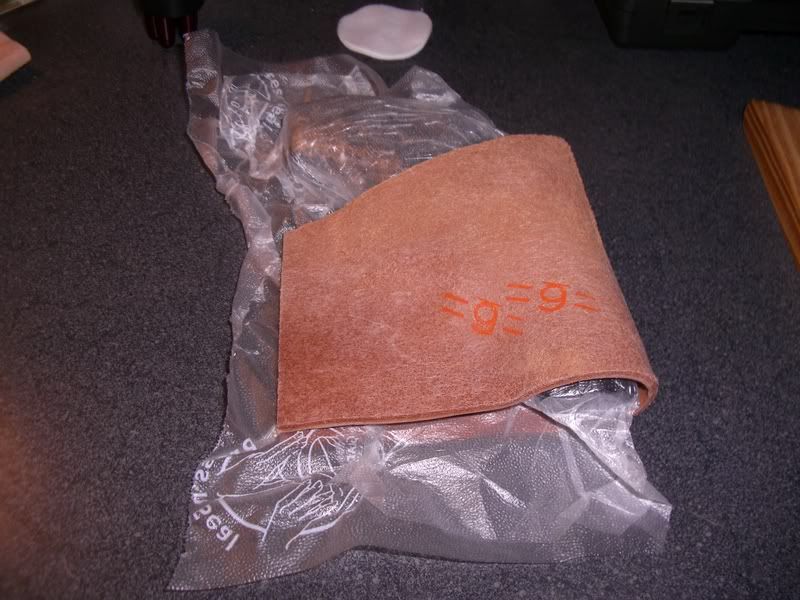 To do this right, your going to need a press of some sorts to hold everything in place. I'm a cheap ass, so I used part of a shelf kit that happened to fit my revolver rather well.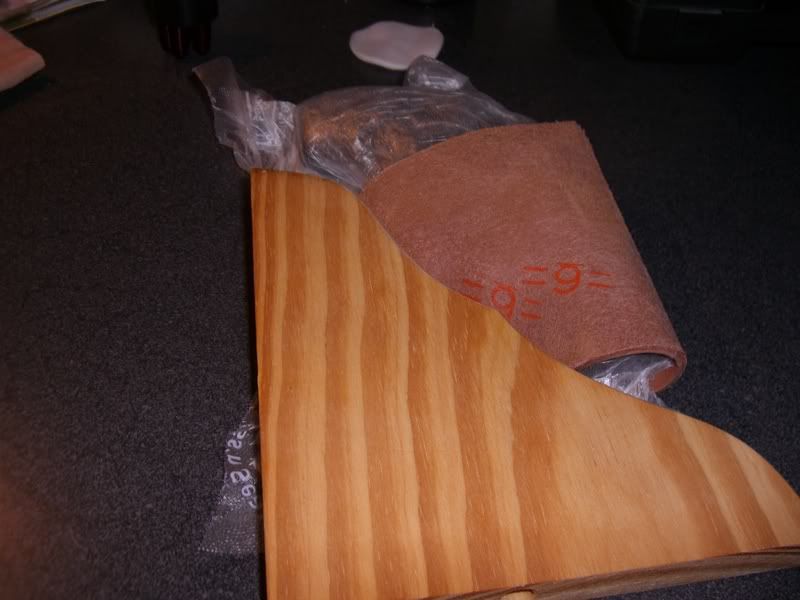 Now we need some weight. Where I am I going to find pounds of crap in a small package?
Well with that in mind, we wait for the leather to dry.....ARG!!!! I'm not left handed.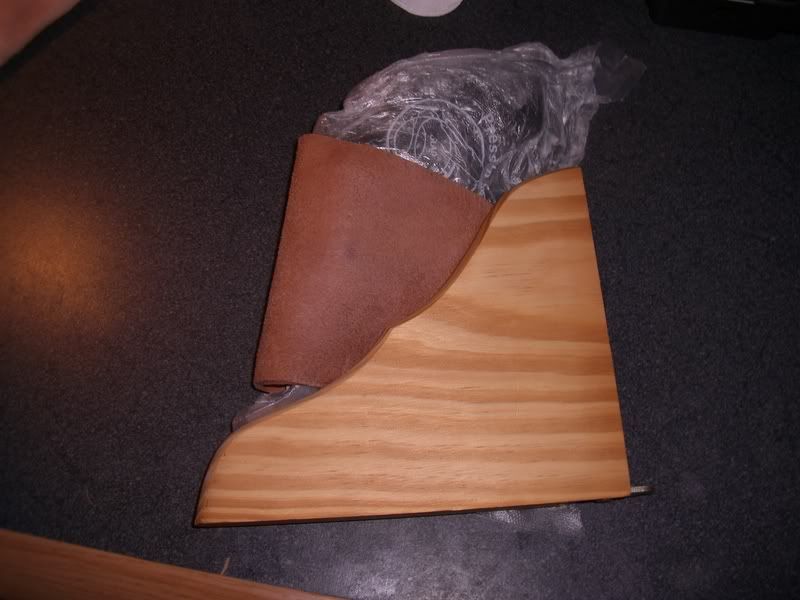 Much better now.
Keep in mind, while the leather is drying, you can mold it more into shape with your fingers and tools. As it gets drier, the easier it will be to mold it.
Now the morning after
Inside
Out side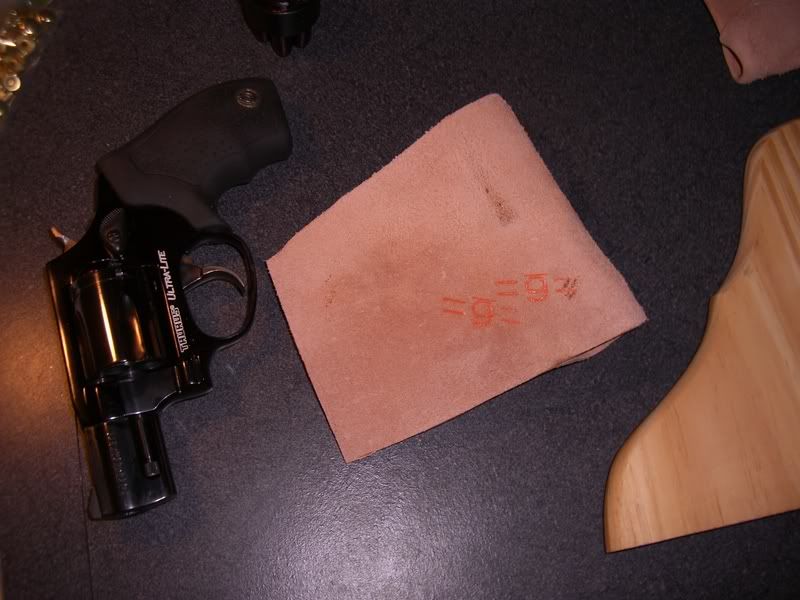 Top down
See, the leather does amazing things when it is wet.
Now for some permanency. Call in the rivets. Note, a leather punch will make life much easier here.
Make sure that you leave enough room for the rivets to not be strained, unlike I did on the top most one.
Now for the back panel. Punch holes in the holster so that it can be riveted to backing
Next, use some longer rivets to insure good mating of the two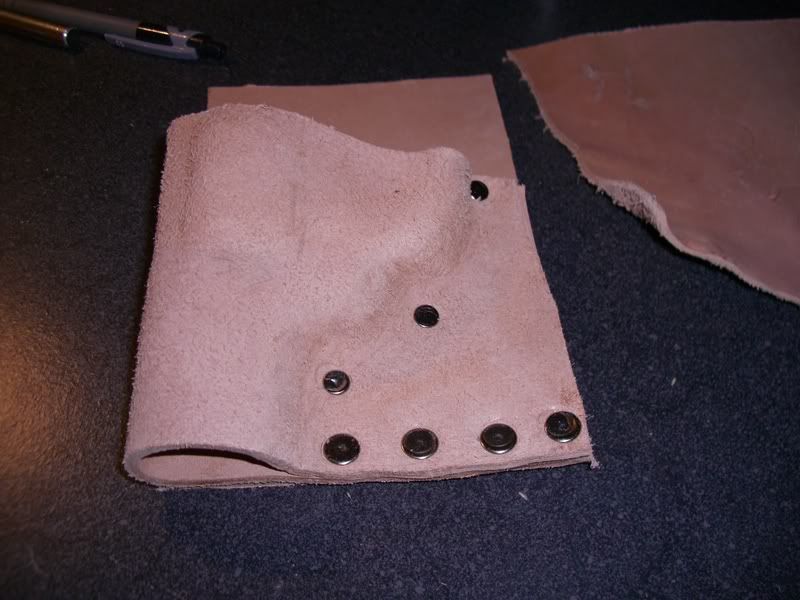 To be honest, the rivets are not the best, and you need to bash the heck out of them to get a good hold. I have no idea how long they will last, but this being my first holster, it is more of a proof of concept than an actual holster
Trim with a razor to clean it up and correct the fit. I need to get an edge beveler from the leather supply store so the sides don't look so rough.
Final product, and how to draw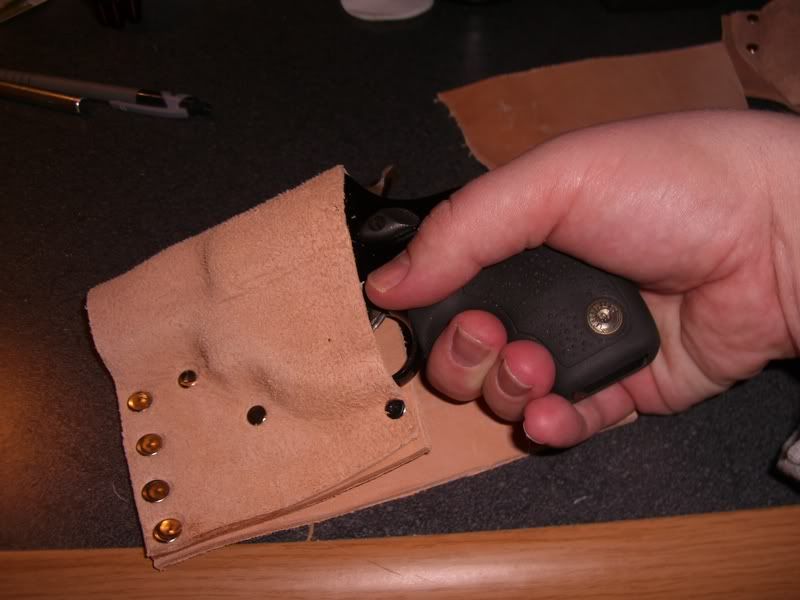 All in all, a J framed sized piece is pushing the limits for pocket carry IMO, so the less a holster adds to it, the better. While the above holster doesn't print in the pocket like a gun, it looks like I am carrying a large sized bible in my front pocket.
I need to play with what I have and determine if it is functional or not. It works well enough, it is just large. I have more than enough leather to play around with though, so hopefully, I'll be able to get something that works for me.