Discussion Starter
·
#1
·
I got the Chip McCormick slim rosewood grips for my 1911 before I even fired the pistol. I didn't notice but the corner of the left grip was a bit discolored, and by the time I got done shooting the first day the checkering had totally crumbled off of the corner. It looked like a spot of soft wood or knotting and just crumbled when it actually got used.
I mailed the left grip back to Chip's and asked for a repalcement of just the left grip and expected big hassle, but they actually sent me the whole kit with both grips, screws and screw sleeves.
+1 for their service,
I'll choose them first if there's ever a choice between theirs and a competitor's products.
Anyway, a pic of the bad corner before it started cumbling, you can see the discoloration about an inch up and quarter inch back. Easy to miss if you aren't looking for it, but the back of the grip clearly showed the knot. Second pics are the second set, they look and feel great !!!!!
+1 for Chip's Grips and their service.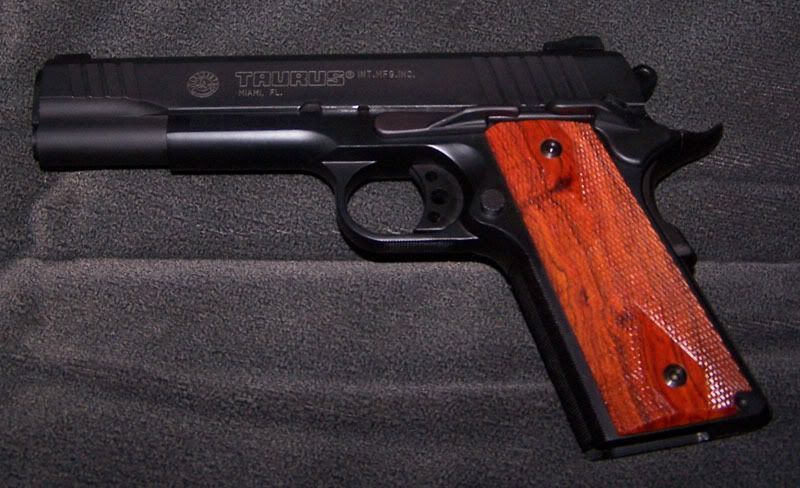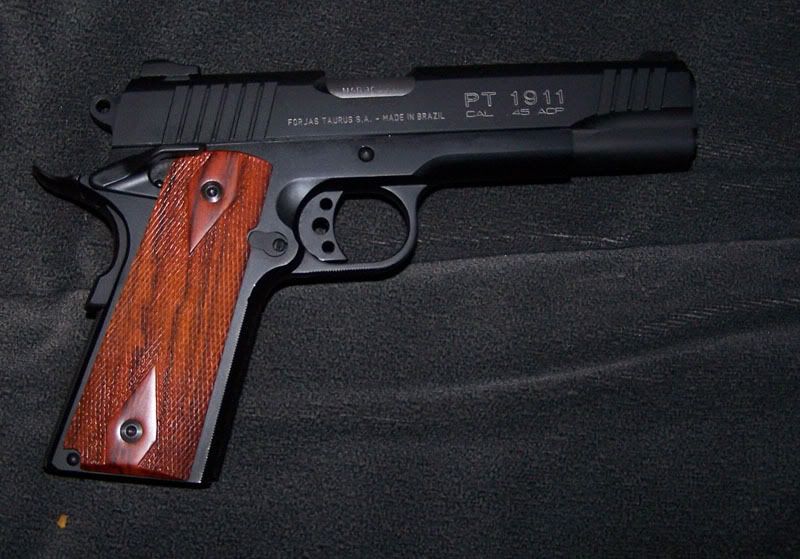 N