Today my buddy and I went to the farm and I tried my first batch of reloads in my new AR pistol. I had some 55g FMJ over 22.5 gr of Ramshot Tac. My buddy brought a box of bowling pins he picked up from the bowling alley. So we set them up and I hit all 4 on the first 4 shots at 25 yards. I wasn't shooting for groups but was happy that I got hits on first shots. I shot the first set from a rest and then 4 more sets from standing off hand and was happy I got hits on every shot.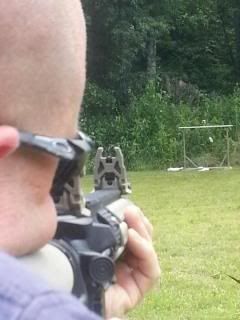 Then my buddy brought out boomer, his Savage 338 Lapua Magnum.
We were only shooting Boomer at 75 yards since we didn't have time to set up at my 300 or 400 yard bench. We were shooting the pins and were hoping we could get one to explode with the impact.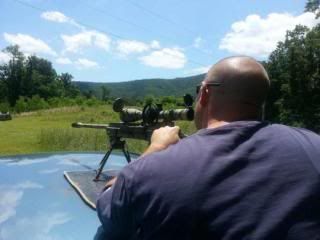 And this is the carnage. The AR rounds didn't do much and a few had jackets that fragmented and sent shrapnel into the pin next to the one hit. But the 338 LM had small entry wounds and large exit wounds.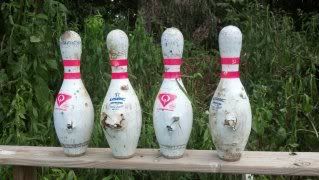 Those pins are much tougher than I thought since we had never shot any.