Discussion Starter
·
#1
·
Been a long road but finally finished my PT1911. A few years ago I bought my first PT1911 (Duo-tone) for a project 1911. I have a bit of backyard gunsmith in my blood and had never tackled a 1911 and thought what better platform than a good inexpensive forged 1911. Ruined my fair share of parts but in the end I learned a ton and am not scared to tackle any 1911 project. Just got it back for Cerakote a couple days ago and got back together last night.
List of parts include
Greider Precision short trigger
Wilson Bullet proof slide stop, single sided thumb safety and pin kit
Cylinder & Slide Ultra Lite Speed II fire control group and spring set
STI titanium hammer strut and mainspring plunger
Ed Brown SS std guide rod and plunger plug
Nowlin Match barrel
Meprolight Novak Night sights
Crimson Trace Laser grips held on with VZ screws and bushings
Finally topped off with Cerakote Graphite black and Titanium Blue.
Don't have any picture from straight out of the box but here are a few from the early stages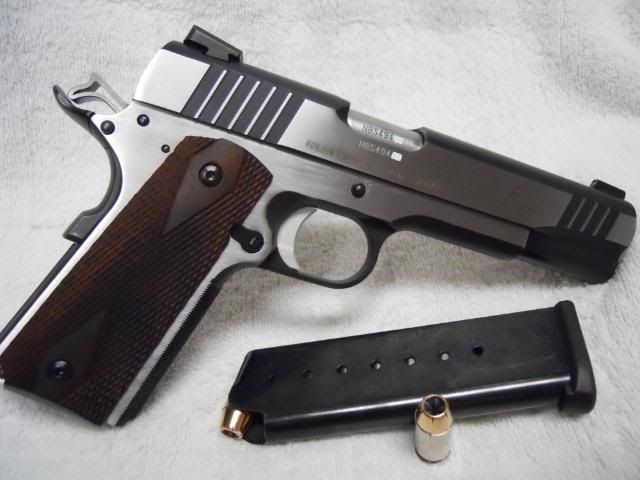 Right before the trip to the painters.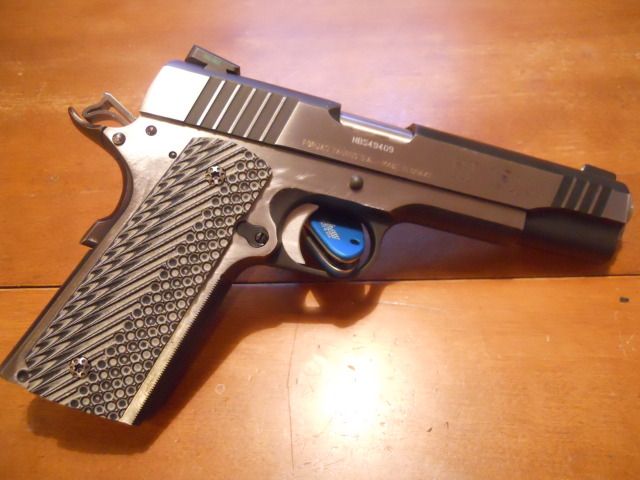 And finally finished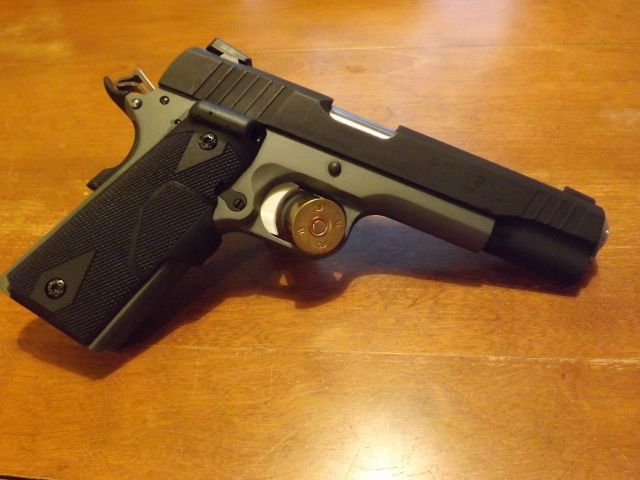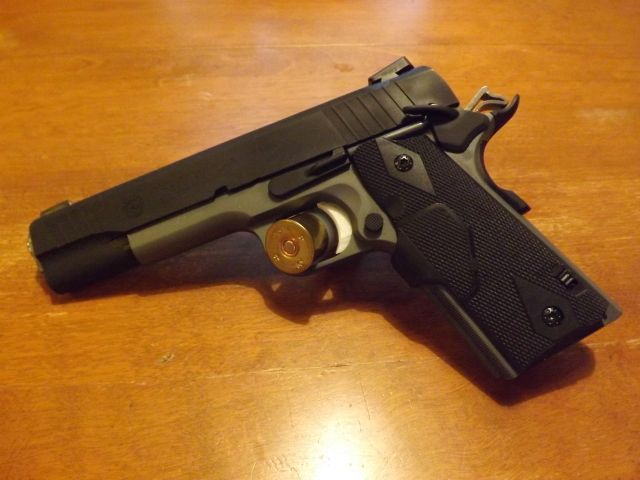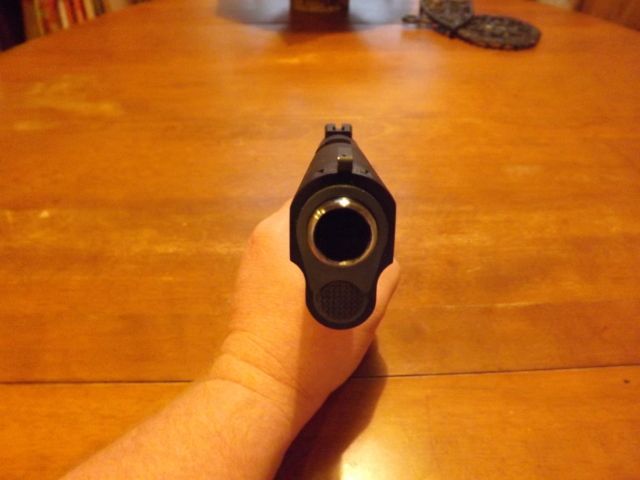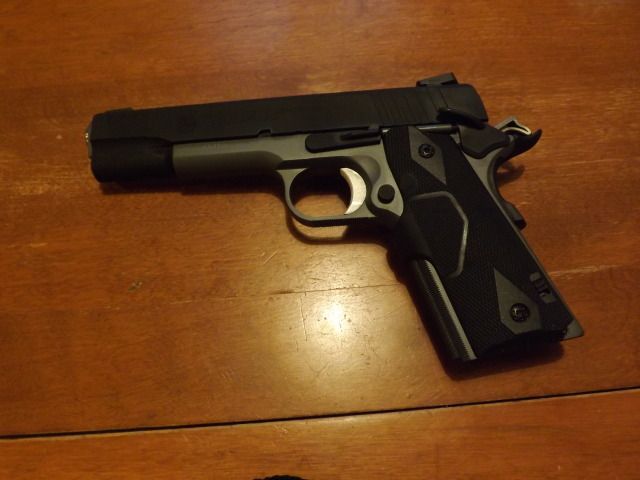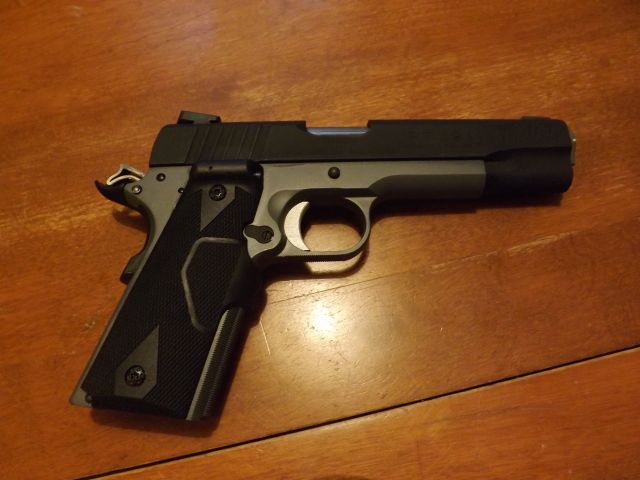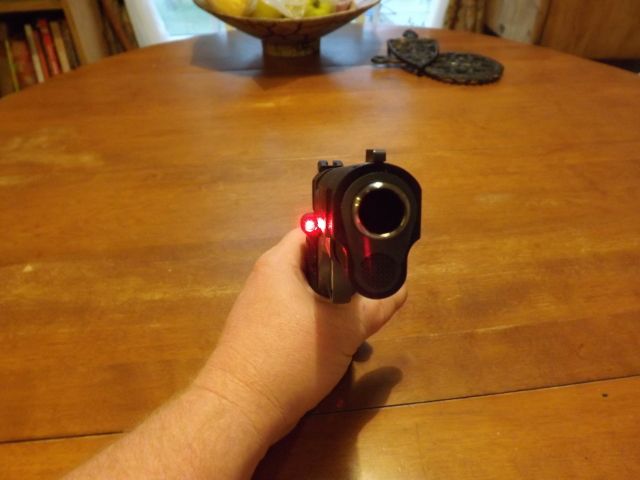 Best thing is she shoots as good as she looks, 8 rounds at 25yards.