Discussion Starter
•
#1
•
Just picked it up today. ;D
My friend bought one a few months ago and let me shoot it, I fell in love with it, had to get one for my very own.
I absolutely love the way this gun feels in my hand. Lock up is tight, trigger is smooth, and it's accurate. Can't ask for anything more.
Here's my target from the first range test. Ammo: Magtech 38spl, 158gr fmj. From about 20yds. 4" group.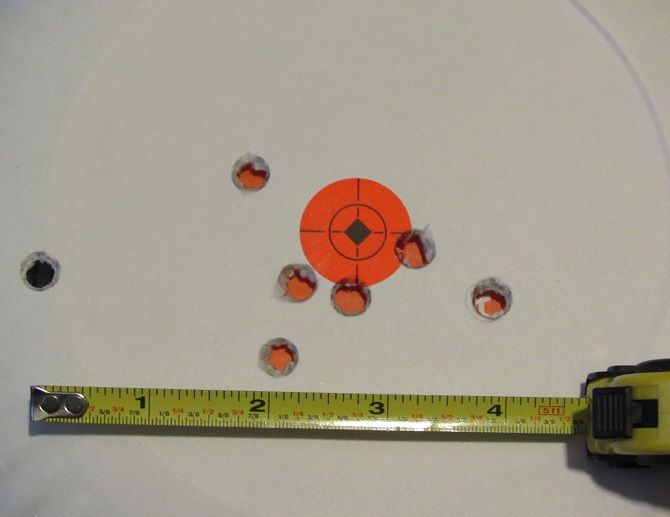 Did I mention I love this gun? Haven't shot 357 out of it yet, but can't wait to.
;D
Now I need to find a good IWB holster, which I've heard can be difficult.
Looking for leather or suede, open top, adjustable cant. Any suggestions?