Discussion Starter
·
#1
·
My newest purchase...a Stoeger Cougar ala Beretta Cougar made in Turkey that is one incredible buy. I wanted something in 9mm...a plinking gun that would digest ammo a bit more inexpensive than my .45 ACP or .357 mag...and walla, I found this gem:
I replaced the plastic grips with some inexpensive ($40) Hogue wood grips...they feel nice and improve the look...eh? Pistol comes with two 15 round mags (made in Italy).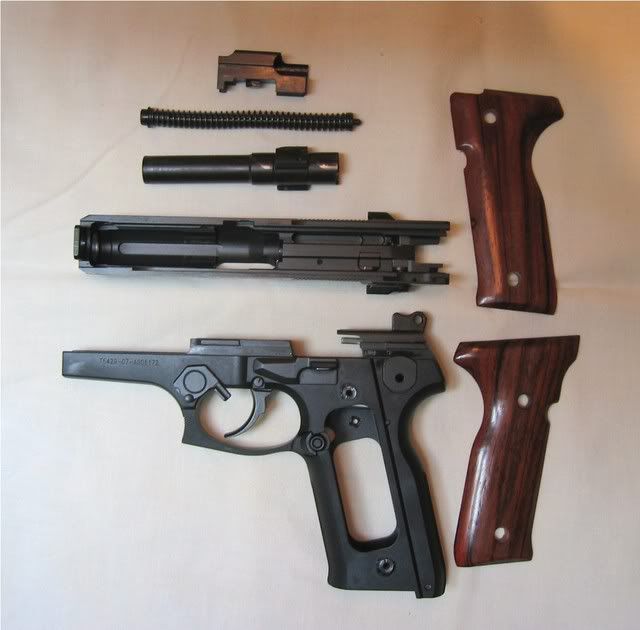 Without a doubt, this was the easiest field strip I've ever experienced on the weapon. All metal weapon with the exception of the poly guide rod and magazine ejection button. I think I got a ferrari at the price of a chevy!
Not exactly small...not really large. Smaller than a 1911 though. Here is a size comparison to my three inch GP100.
I shall take it to the range on the next good weather day and post a detailed range report with photos. This might just turn into a carry weapon rather than a fun gun.
__________________