Discussion Starter
•
#1
•
I got together with a couple of friends this morning at ones private range for some shooting. One of our newest members Rongeswe2 was there also. We had no agenda just fun, so we stuck mostly with .22s. We normally shoot potatoes hanging from an old swing set but no one brought any so we decided to shoot some playing cards. Since Rongeswe2 and I have been trying out the January handgun shootout we thought 5 round groups would help us practice.
Started out normal with me having trouble keeping 5 shots on a card but after a while I settled in and shot what I though was a fantastic group,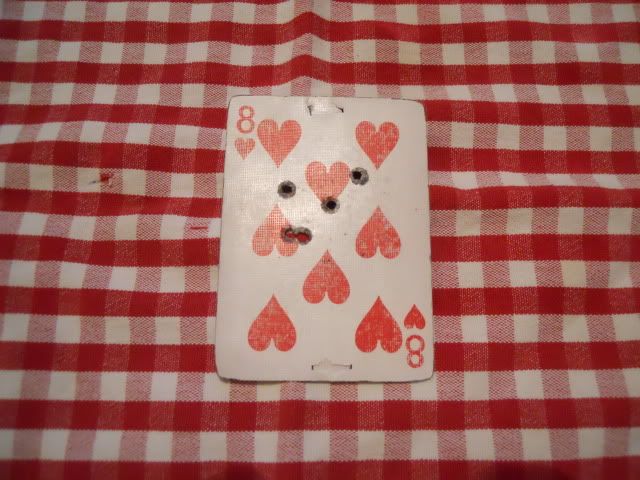 After that I decided to try my hand at splitting a card on edge, I had no luck with my K22 so the other guys tried and both ended up hitting the car but only grazing it and not splitting it. I the put up a new card and tried my 422, first shot got me this!!
After that the other guys put it on my shooting some sub 1" groups, then I tried a group double action and got the best group of the day, 5 shots, 10 yards, standing, 5/8". If I could only shoot a group like this for the shootout!!
Here are some pics of the .22s I was shooting, both Smith and Wesson, a 6" K22 produced in 1950 and a 90's area 422.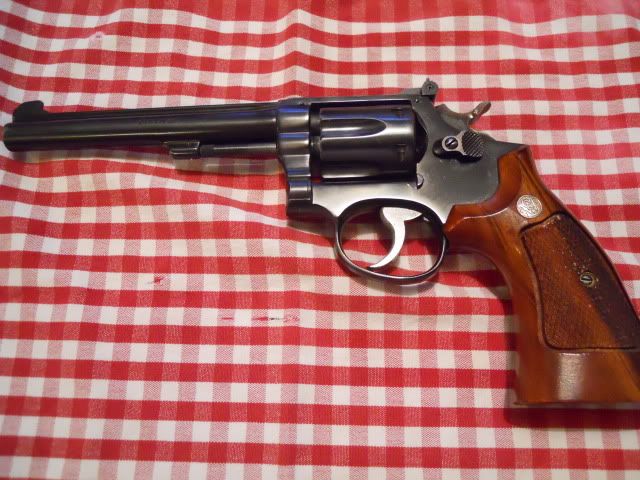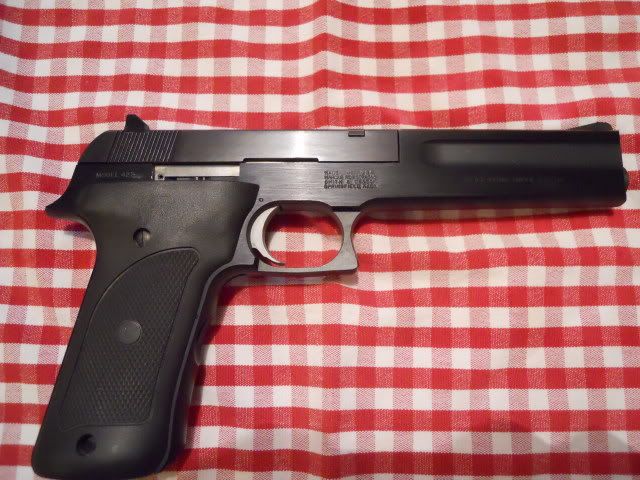 Shooting is a bunch of fun but is made great by having great friends to hang with!