Discussion Starter
·
#1
·

Once again, I had to work the Tampa Gun Show last weekend...

You don't really have to feel sorry for me :happy2:, I somehow manage to find a way to make it not a complete chore!

I have, over the years, learned a few tricks to help me find a deal once in awhile. Now, one mans deal may well be another man's "just not interested"... I enjoy older guns, especially rimfires :biggrin:, so my chances of a good deal are usually pretty good on the average. This doesn't mean I won't take a deal on something that is not a rimfire, it just means a rimfire would be my first choice.

This time I got a triple play!

The first gun is a Harrington & Richardson Model 1895 Break Top Revolver in .32 S&W. Mine was manufactured about 1897 which makes it a #2. The model #2 was produced to take advantage of a new S&W caliber which used the brand new (at that time) smokeless powder. Earlier models shot black powder loads.

Considering it's age (about 116 years old) the little gun is in excellent condition. It has the original real Mother Of Pearl grips, still has most of the original deep blue, and locks up tight as a drum. I fired a couple cylinders through it, just because I could, and it shoots like a dream. At seven yards the gun put 12 shots inside a 6 inch bullseye target with no problem. I was not expecting that as the sights are just a simple front blade and a small notch for the rear.

.


.

.


.

.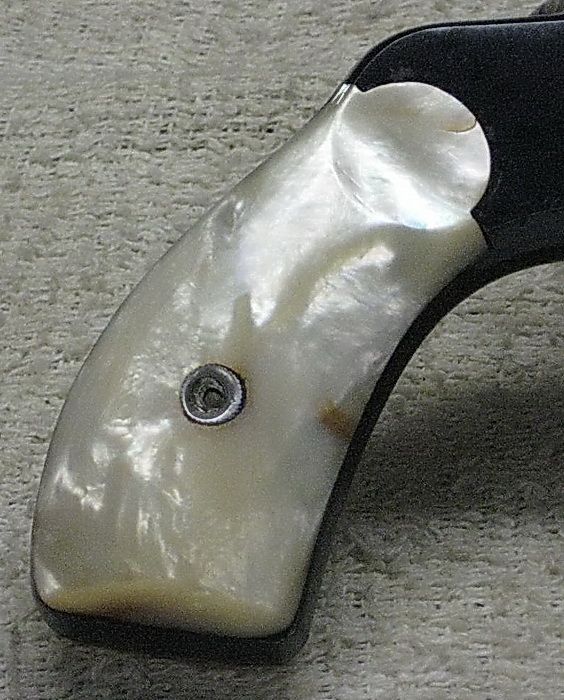 .

.
The second gun I found is a High Standard Model D-101 .22 LR Derringer. It was produced, according to the serial number, in early 1969. What makes it very special to a .22 freak is that it is still in the original presentation box and seems almost unfired. The box is probably worth as much as the gun......

.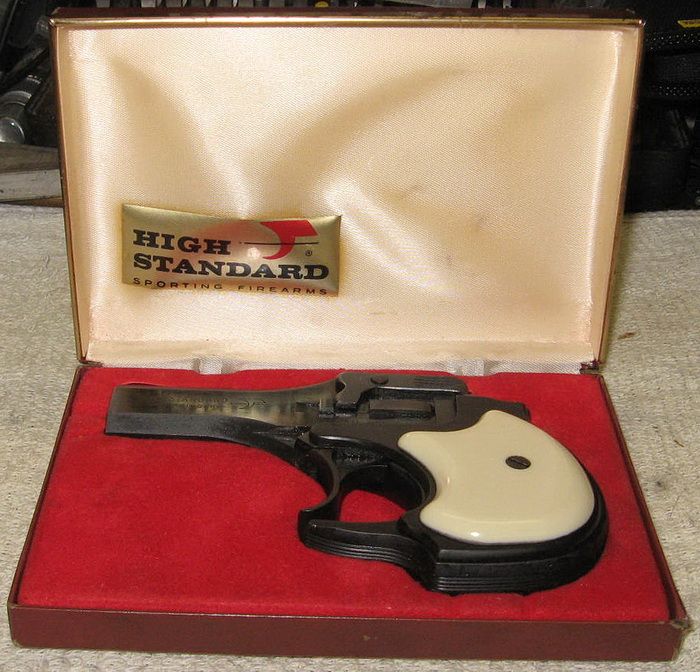 .

.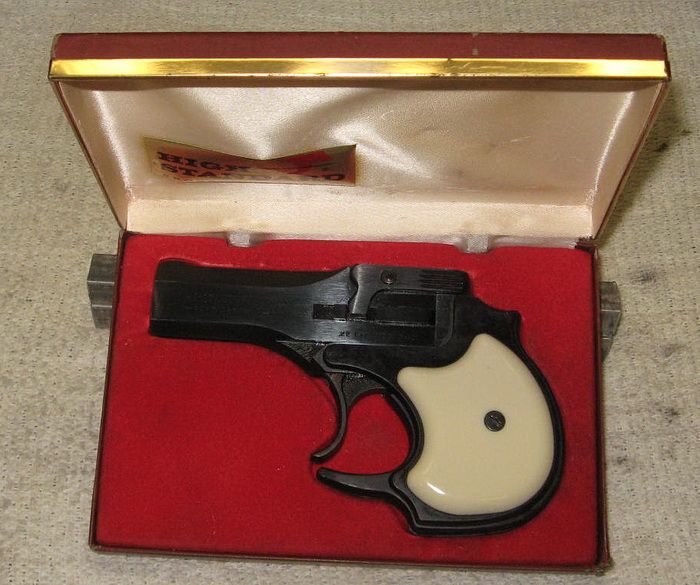 .

.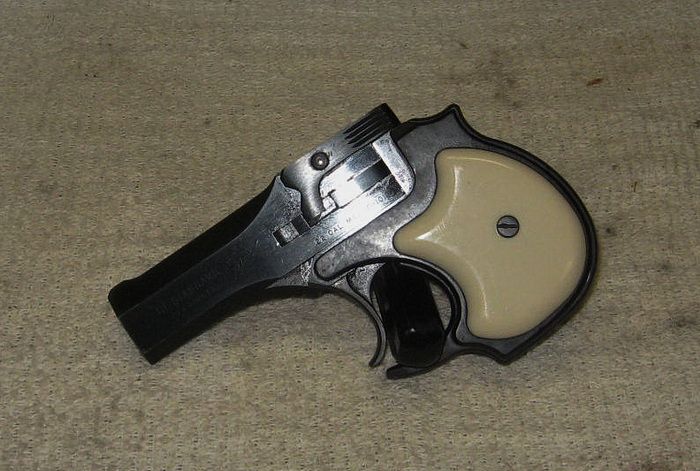 .

.


.

.
The third gun I bought just because I can't turn down a deal. I had no intention of even considering a gun like it because I have so many now I have absolutely no use for it.

It is a Keltec P3AT in .380 and it is still in the box with the pistol rug, manual, and 2 magazines. I convinced myself, as a justification to buy it, that my daughter might want to carry it because it is so thin and light. I should have known better..... she regularly carries a Beretta Model 86 Cheetah in .380 and when she saw the Keltec she said "Dad, thanks anyway, but that is not happening!".

So I guess the Keltec will move into the safe next to the 3 unfired Keltec P32s (different colors,,, sky blue, black, and green) in .32. I only paid $150 for it so I figure it was a good investment.... right?

.


.

All in all, it was a pretty good weekend!

Don