I have a disease, it may be curable but I don't want to take a chance and find out. One of it's symptoms is I am attracted to any odd thing that comes around, to that end when our shop got in some of the Double Tap defense derringers in I couldn't help myself.
My logical mind knows that with only 2 rounds it's only real use is a last ditch backup but it's too cute, they also got me laughing by putting "tactical pocket pistol" on the box. I can just see a SWAT team descending on a house full of drug lords armed with these!!
Here it is, my LCP gives a size reference,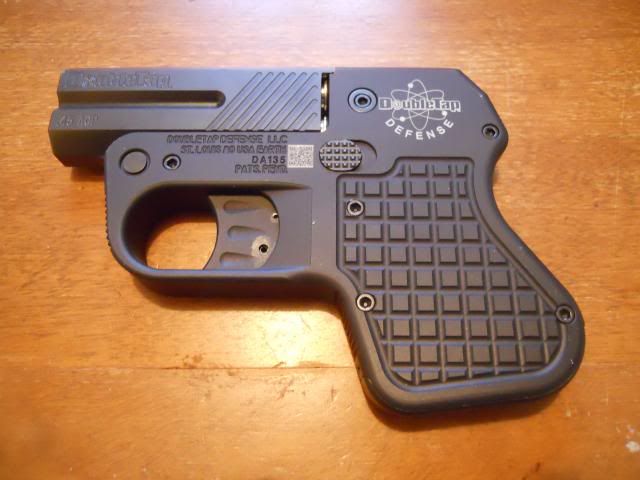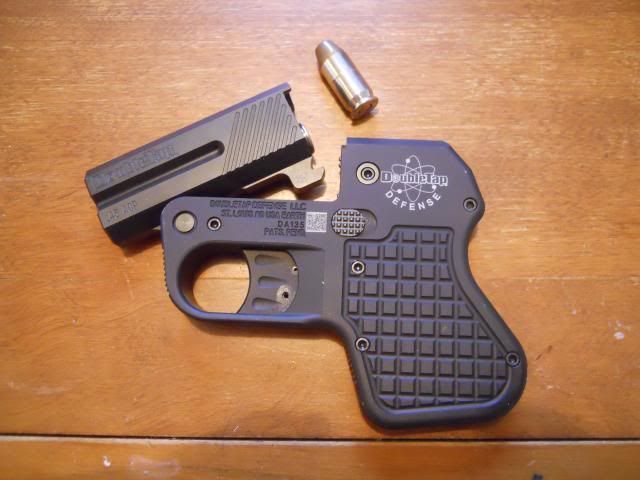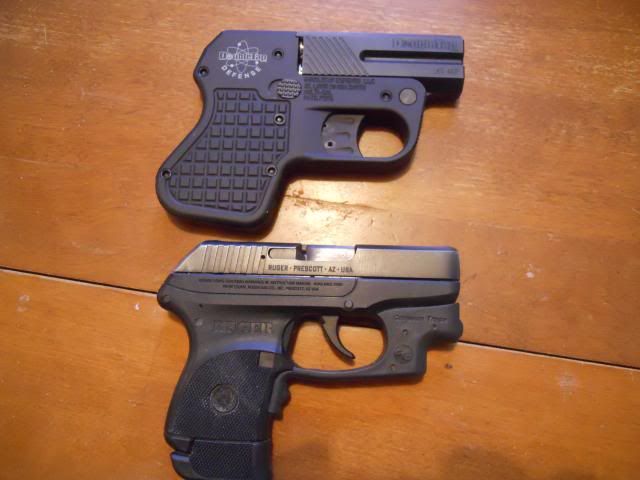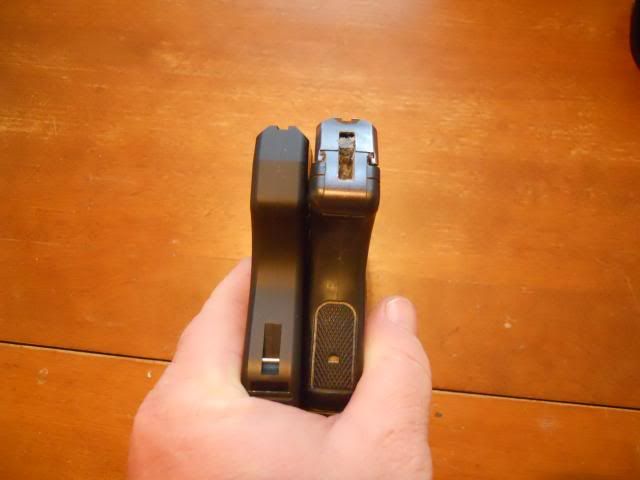 It does have a compartment to store 2 more rounds, that should make for a quick tactical reload, LOL.
I am sure most of it's life will be spent in the safe and it cost too much but who cares, I can't take it with me and it does make a nice companion to my .22mag High Standard Derringer. Too bad it wont fit in the same holster though