Discussion Starter
•
#1
•
:jiml:
Alright, I know this has been discussed at nauseum, but, I
really
need to find a lower front sight for my 40 OSS. I've tried everything else that I can think of and need to get this pistol hitting closer to a 6 oclock POA. Taurus says that I need to cover the target with the front sight (this works by the way) but i just cannot stand losing sight of my target that way. The pistol is accurate, but just consistantly low.
I went out shooting with some buddies this past weekend and they creamed me on the dueling tree with their CZs, XDs and Glocks. We even switched guns several times. The loser was always the one holding the OSS. This is purely a result of the low POI vs the POA for this weapon if you try to use a conventional 6 oclock hold.
To illustrate the problem, I went out tonight and shot 3 rifle targets with the OSS. The point of aim for each target was the GREEN circle. Note that the point of impact is always several inches low.
With each target I used a different ammo to eliminate the ammo as a factor. Please pardon the shot grouping as these were done freehand at 20 yards.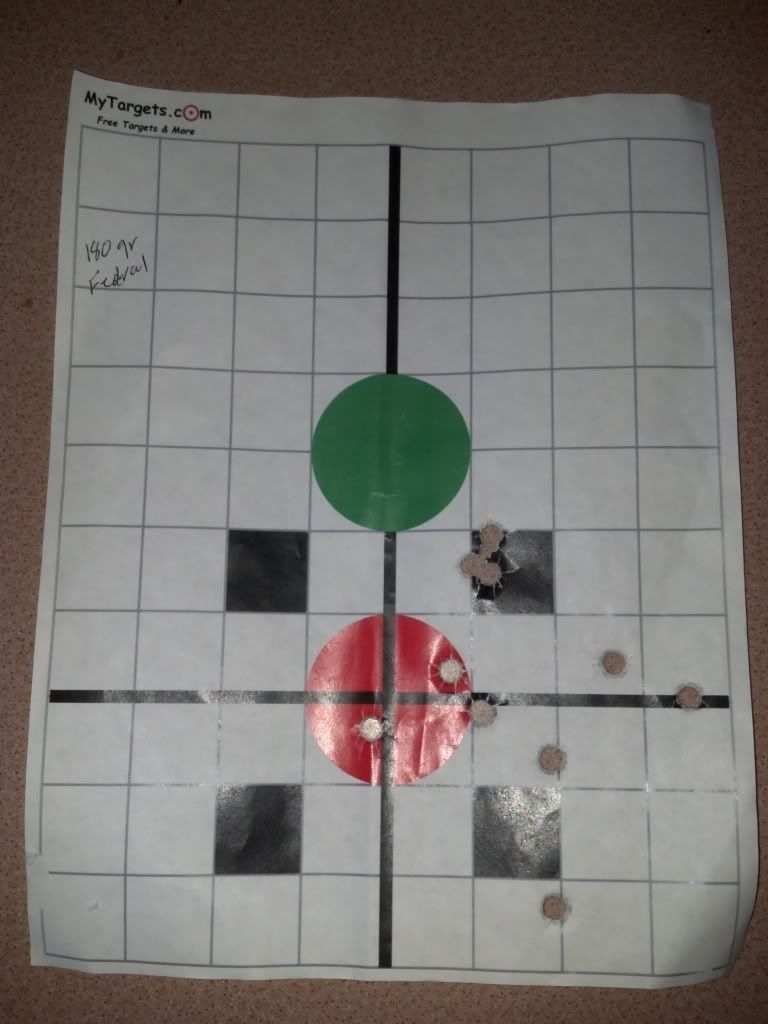 Can anyone suggest a replacement sight for this gun?
I like the gun way too much to give it up but I have to get this problem solved. HELP!!!!