I know that not everyone loves the .40SW round, some feel it's snappy, some feel it's sharp. I love it, great ballistics, not expensive, easily located, packs that aggressor stopping power all in one package. What's not to like?
And for your consideration I am offering this fantastic example of a Taurus PT-940. The 940 is a great size for conceal carry and thanks to the allow lower frame it is also of a great carry weight.
This PT-940 is in "As New" condition in a Stainless Steel finish sporting Rosewood Altamont grips. This is a non railed model which is a little more difficult to come by. Ships with 2 magazines, the original box, papers and such.
Take a look at the photos and if you have any interest in being the next owner of a great firearm just let me know.
Located in the DFW,TX area for face to face purchase. If shipped it must go to your FFL. My FFL charges $40 to ship and transfer out a fire arm.
The photos show a somewhat discoloration or unbalance finish of the stainless, this is due to the current owners bad habit of over oiling his firearms. This is also in part to being stored in the original Taurus plastic bag that still has a coating of Taurus packing grease in it.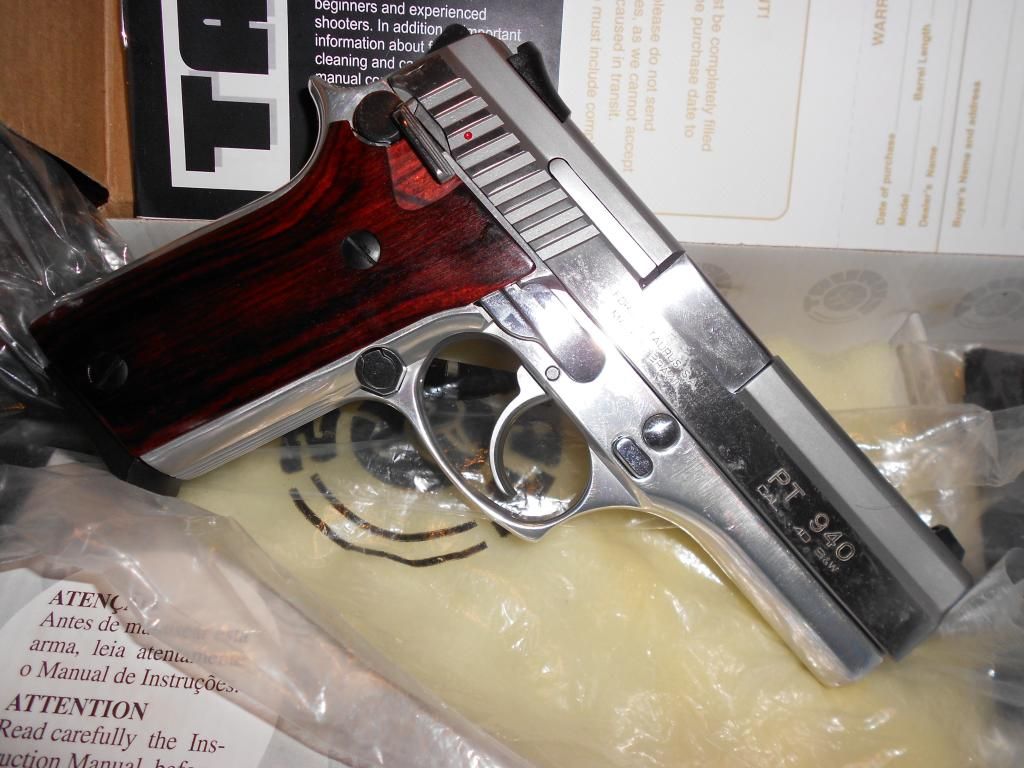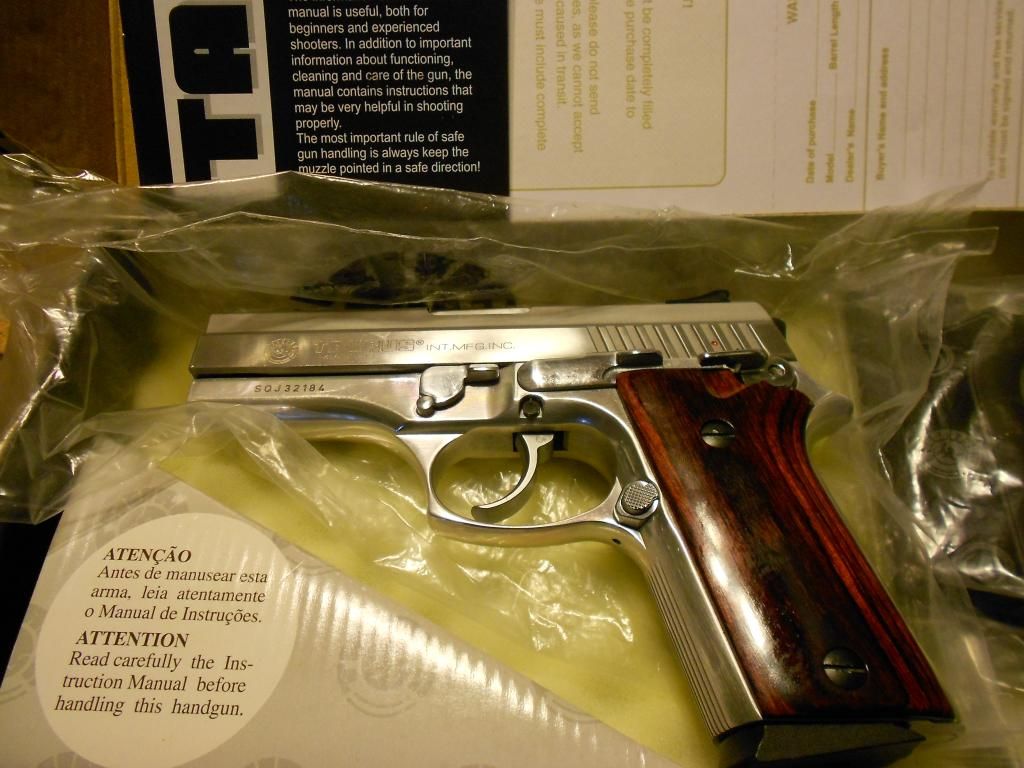 $365.