Discussion Starter
•
#1
•
Took a little while but I had to fit the hammer pin into the new hammer and new hammer strut... that's fine.
Amazing how ugly the stock hammer is compared to others...lol
I got the Cylinder and Slide matched hammer, sear, disconnector, hammer spring and sear spring.
The problem is when I use their sear spring the grip saftey no longer engages in the sense that I have to PRESS it in, it's ALREADY in... thus can drop the hammer...
If you look at the pictures you will see what I mean, the right side of the spring is significantly not sprung out as much as the stock one.
Stock on the LEFT
C&S on the right.
When I use the STOCK sear spring it's fine, it engages the grip saftey and if it's NOT depressed the hammer doesn't drop at all no matter, how hard I squeeze the trigger.
Thoughts? Should I pull the right side of the spring more outward to mimic that of the stock one?
Everything else is nice on this. Just little baffled by the sear spring.
Pics:
Stock on the LEFT
C&S on the right.
BOTTOM is the stock, top is the C&S: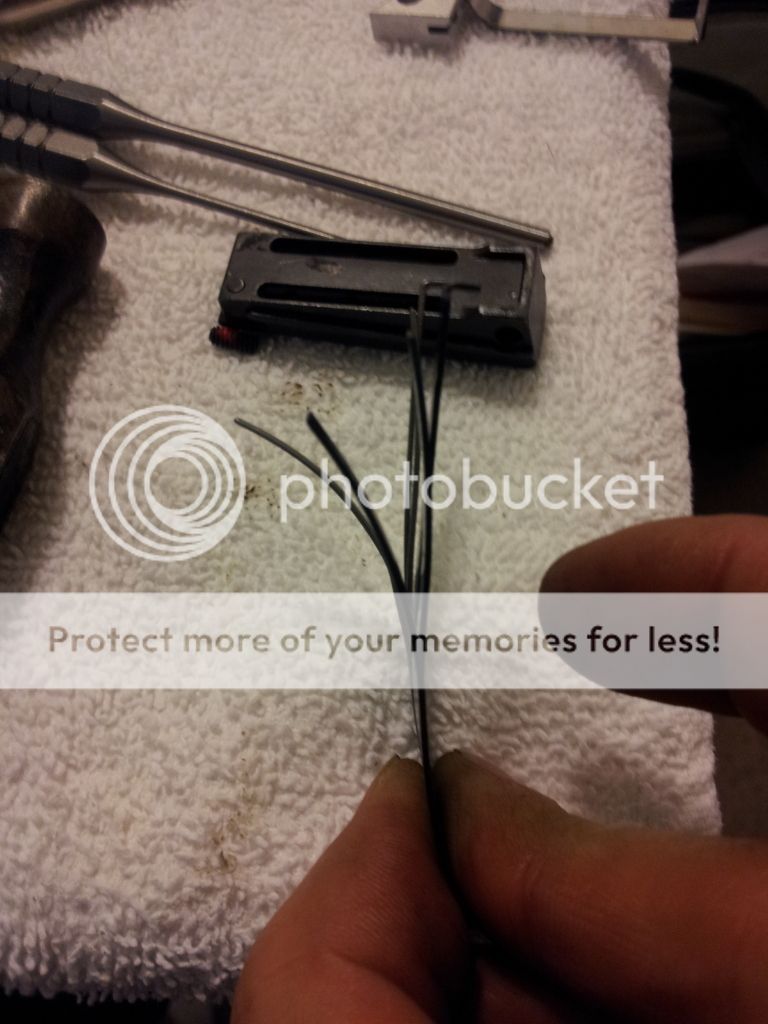 Side by side:
STOCK on left C&S on right.
I can take more pictures if needed.
Just wondering if anyone has had this issue and if so what is the proper procedure to follow to correct this and make it safe.
Thanks,
-Nigel