Discussion Starter
·
#1
·
CaptainMorgan did a write up on the BlackHawk 24/7 holster that fit the PT809 and I thought I might buy that.
http://www.taurusarmed.net/forums/pt92-other-taurus-pistols/85061-pt809-holster-review-pictures.html
I went to Academy to spend my Christmas gift card and I was checking out the selection. They had the BlackHawk and they also had the Fobus for the 24/7 too. That got me to thinking that if the BlackHawk 24/7 fit the 809 the Fobus may also and the Fobus was half the price so I bought that and did a spot fit in the parking lot. It fit!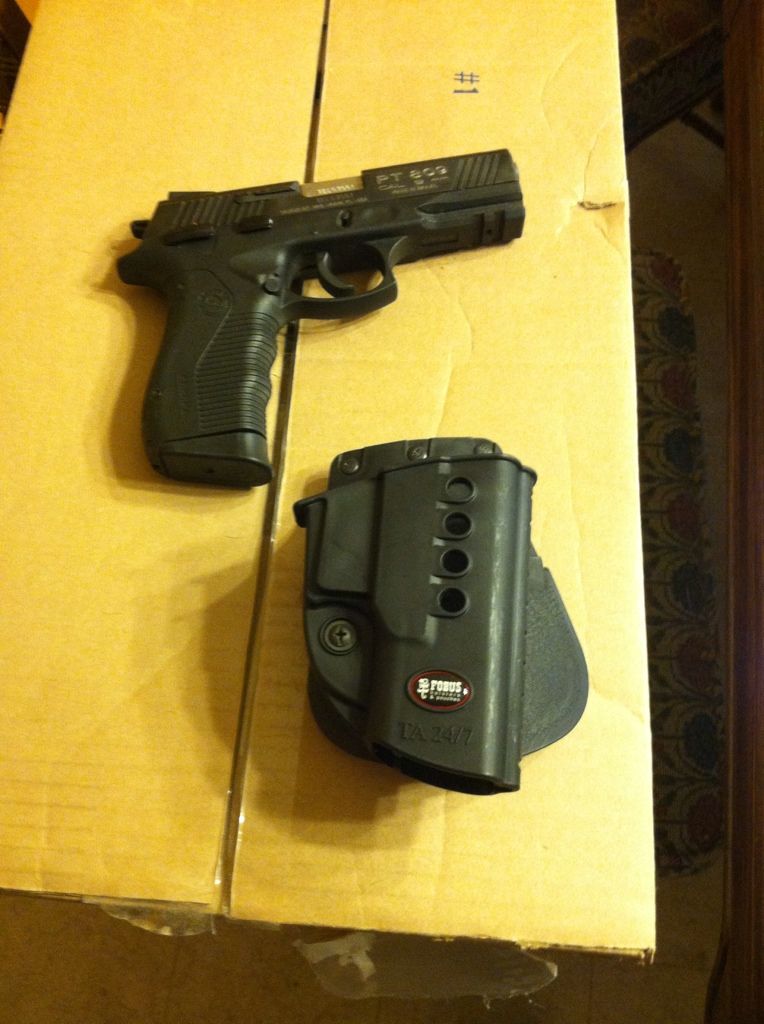 (holly smokes, I can see my toes!
)
It's inside the waist band paddle holster with the main part of the holster and gun on the outside. The paddle part that touches your body is covered in a "leather" and is very comfortable for on skin contact.
Thanks CaptainMorgan for helping me make the connection.