Discussion Starter
•
#1
•
Some of you watched me build an SKS Bullpup in the
http://www.taurusarmed.net/forums/other-long-arms/128911-next-build-works.html
thread.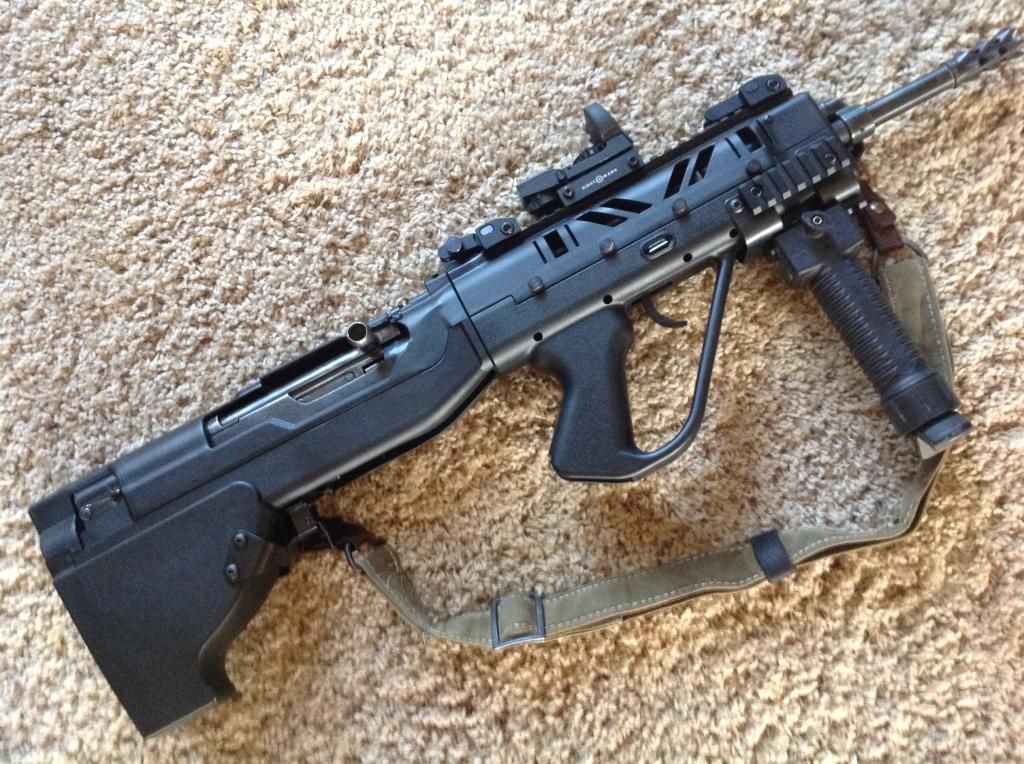 Then I built an IAC Hawk in a Bullpup Unlimited stock and finally got the muzzle brake this week, so allow me to introduce my 12 gauge 7+1 with the mag extension for 2 3/4 shells. I shot it before the muzzle brake went on and it is awesome. It makes big holes in stuff. The brake should only improve it, I know it made it look more finished.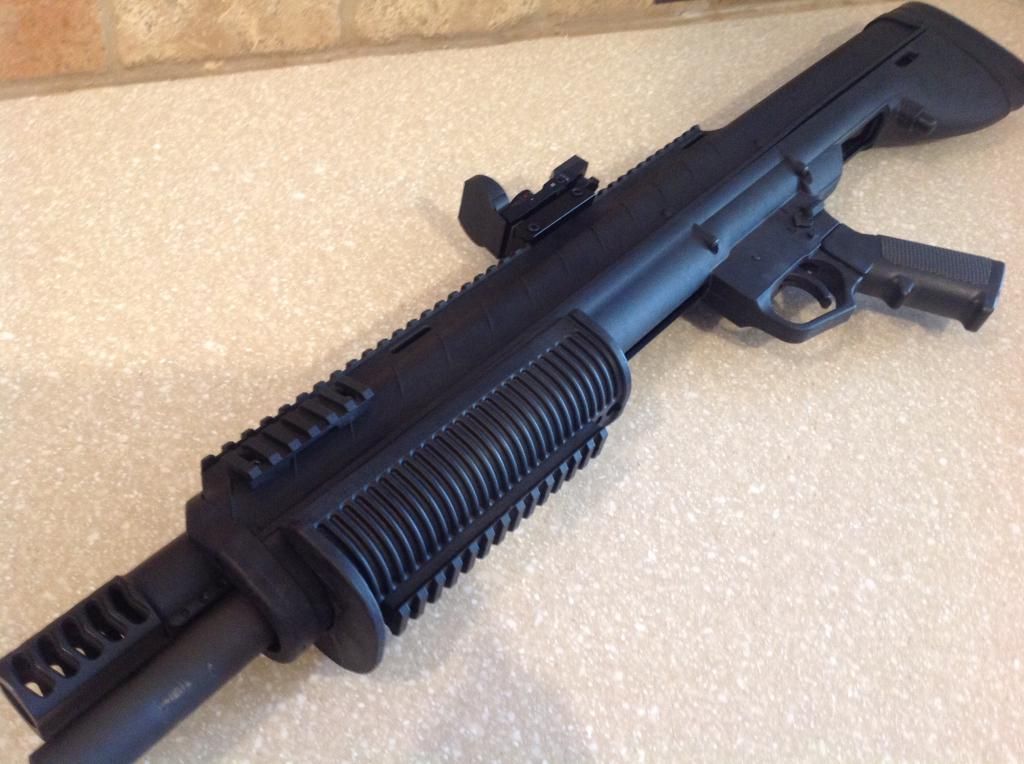 So I return from vacation to find this in the closet? Guess I should have left the silicone sleeves on while I was out.
Actually this was pretty much a part of the prior SKS build. When I did it, I bought 2 SKS, built 1 and refurbed the other. So my time, $185 for the SKS and a $20 became a Tanfoglio Appeal. It is 22LR and has something most Bullpups don't, it can be switched to left handed.
The family.
Guess it is easy to see, I have fallen in love with pups.