Discussion Starter
·
#1
·
Hey all, I just picked up a new blackhawk! holster for a springfield XD as I have heard that they are a pretty direct fit for the 24/7 G2 with just a little modification. I decided to show everyone the process that u used to make mine work like a champ.
Note that the model I am working with is the blackhawk sportster and not the serpa. The general process should be about the same though. Also you understand that I am not responsible if you damage your gun or holster. As always please properly clear and check your gun before doing any work with it.
The best safety in the world is the one between your ears!
Lets get started.
Remove your new holster from the packaging and test it for fit. It should slip in and out without much retention regardless of how tight you turn the retention screw. (obviously his will be different from the serpa.)
Remove the paddle or belt attachment and look at the back side of the rig.
We're going to be working on the area between the two slots as this is the primary retention bar.
Using a heat gun in smooth, even strokes heat this area. Make sure to wear gloves and try not to leave the heat in one place for too long. You don't want to melt it, just get it warm enough to be pliable.
With the socket of a multi head screwdriver or something similar apply pressure to the bar.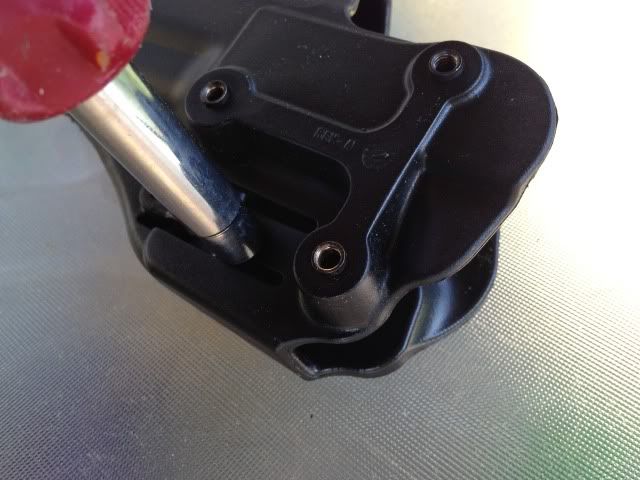 Once you notice that its starting to bend and shape, insert your gun and apply a little heat to keep it flexible. At this point I switched to using the handle of another screwdriver to keep the shape gradual.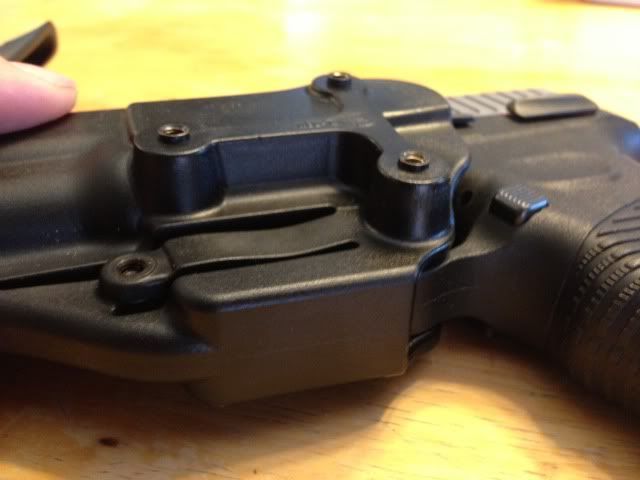 Take your time and don't rush. It's very difficult to undo mistakes in this area. When youve done it enough It should look something like this.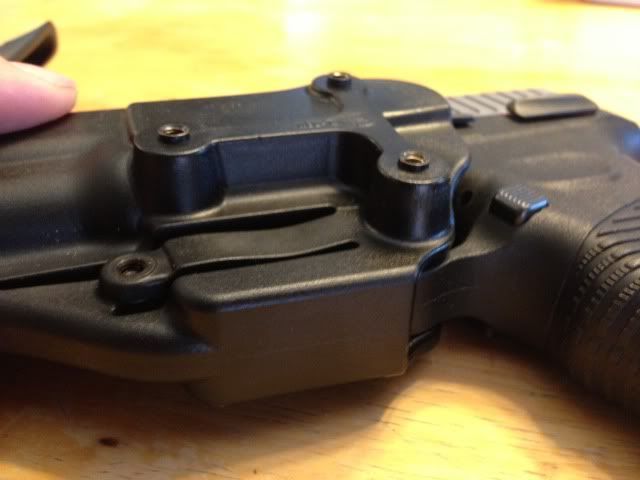 At this point I removed my gun and ran some cool water over the holster to make sure that it set how I wanted it and would no longer be flexible.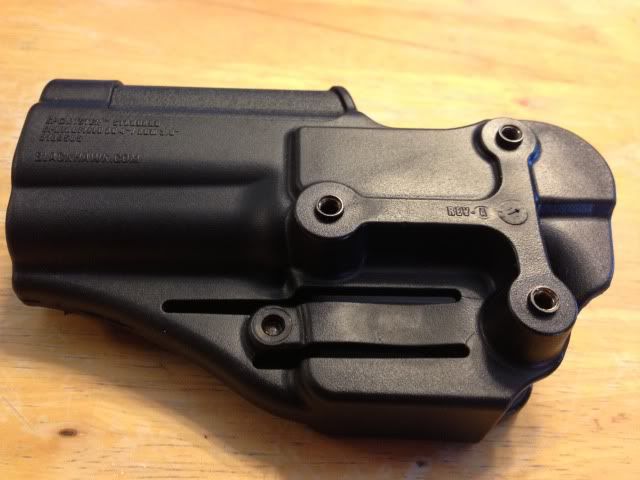 That's it! Re-attach your paddle or belt attachment and adjust the retention screw to your desired level of grip. I can tighten mine down so that its extremely difficult to remove or so that there is a very low level of grip.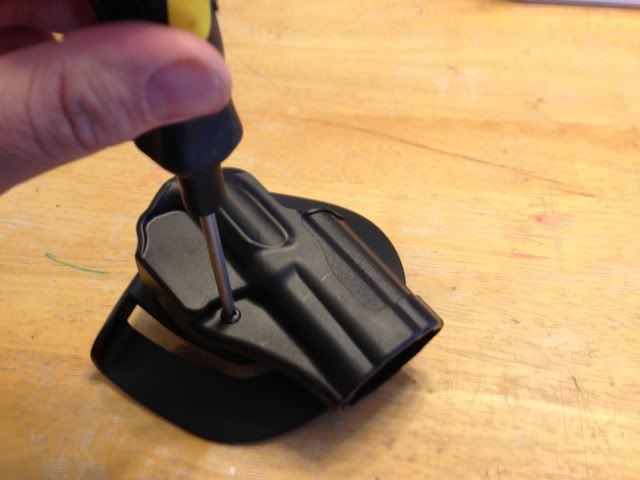 Enjoy your new holster and thanks for reading