Discussion Starter
·
#1
·
Not to beat a dead horse but as I have said before, I am addicted to .22's. I can't
resist a .22 especially one that is a little bit weird, old, different, or ugly.
Wow, that sounds like me! Did I really say that?

Anyway, I was at the range this morning and one of the range officers approached me with a .22. He said he found it in a box of old parts and junk in a gas station. He asked me if
I had ever seen a gun like it before.

It is a tiny little single shot .22 apparently made to shoot .22 shorts. There is no name, date, or location anywhere on the gun but all the parts (barrel/frame, hammer, breech block, and
ejector) have the same 2 didgit number on each one.

The barrel and frame are one piece and I think it is cast. I checked with a magnet and the gun is
100% steel (iron?). In addition to the 4 main parts the gun has 3 screws, 2
springs, and one pin. There are no grips.

The only marks I can find (with a strong magnifying glass) resemble proof marks. There is what looks like a crown with a 5 sided box inside and a + on top and a capitol letter J. There is
one more mark that looks like a box with only half a lid on it. These marks are tiny and very hard to make out but they are stamped in the underside of the barrel and also on the breech block.

When he first showed me the gun I asked him if he would sell it... he said no he wanted to play with it a bit. After I went over it with him he said it was obvious that I was a collector and
would get much more enjoyment out of the gun then he would and said he would sell it to me for what he had in it. The price was less than what I have spent on lunch so with a handshake and some money the little gun became mine.

The barrel is 1 and 5/8th of an inch long. The first half of the barrel is octagonal and the rest out to the muzzle is round. The barrel has very faint rifling in the octagonal section.

To shoot the gun one first pulls back the hammer, flips the breech block to the left, pulls the ejector plate to the rear, and inserts one round. Reverse the whole procedure and pull the
trigger to shoot the gun.

Anyway, identifying (if it is even possible to do) this little gun is going to be tough. With no name or even date of manufacture it is going to be a matter of looking through pictures in reference books and on line while hoping to get lucky. The only other chance is for
someone who may have seen something like it in the past and can give me a direction to look.

I don't even have a clue how old it is but the way the screws are threaded and the appearance of the flat springs makes me guess that it is not really old.

I would appreciate any help or guidance to identify this little gun....

Don

.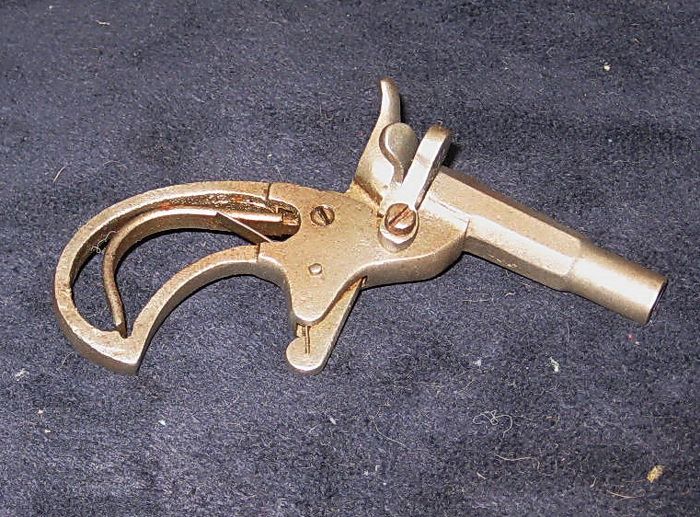 .

.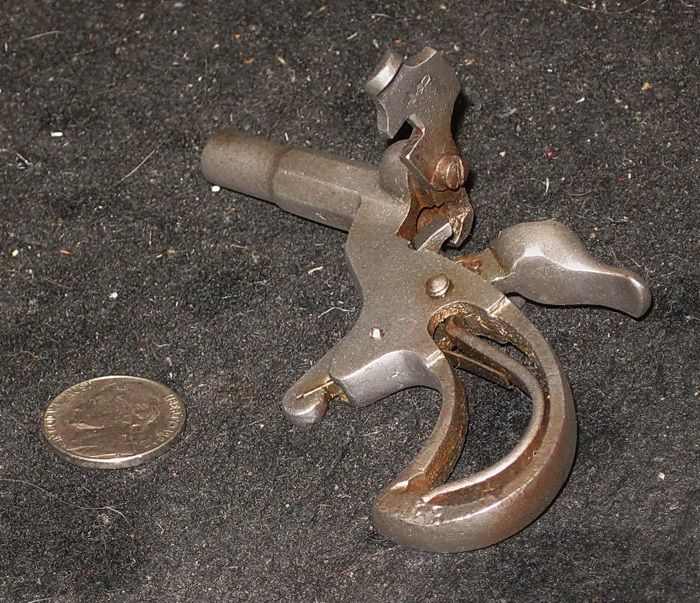 .

.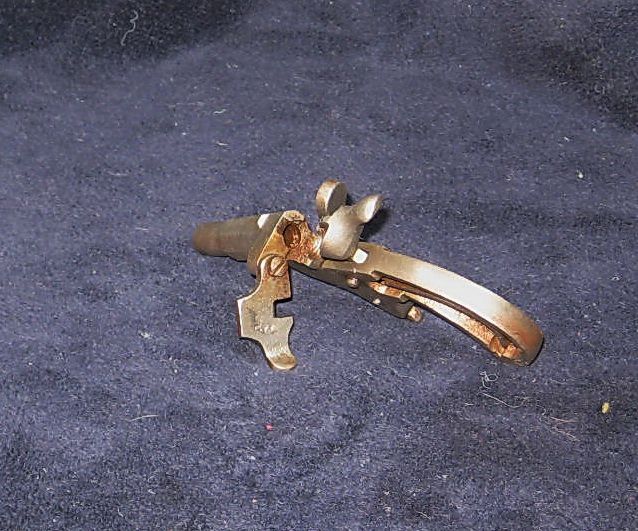 .

.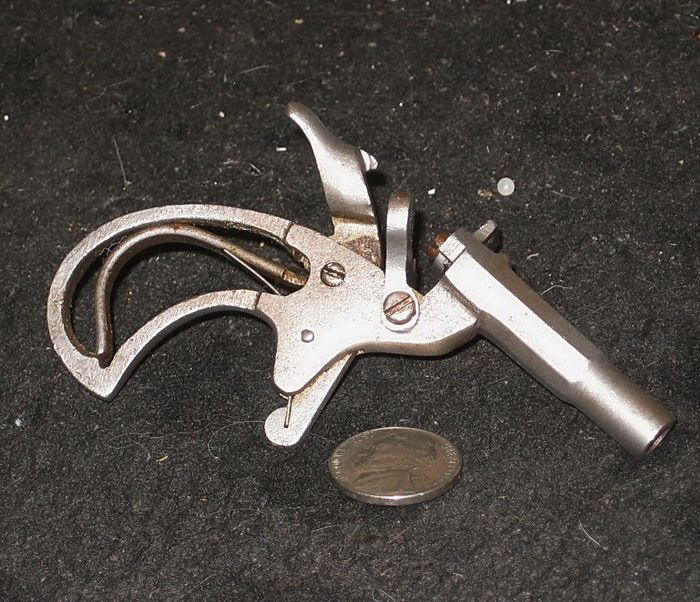 .

.