Discussion Starter
•
#1
•
I really need to stay out of that Pawnshop. Same pawnshop that my wife likes to go and pick up PS3 games for the grand kiddos and got her last two wheel guns from, an SW Airweight .38 and a Taurus Ti .44SPL.
We go in there and Mike starts up with "c'mere and check this out, just got out of pawn yesterday and cheep for ya today, $500!"
"Mike, I just paid our property taxes, I'm flat broke my friend...ummmm..lemme see it".
So I'm looking at it, handling and inspecting the cylinders and barrel. The cylinders have a faint circular etching and Mike tells me that he's already feeler gauged the head spacing between the clyinder and barrel and its still within tolerances and that he places that piece between very good and excellent. There's no scuffing or holster wear, beautiful piece.
"I really can't Mike, I don't see any sunshine until April after these hickies on our property taxes, bud"
So then Jude comes to the gun counter with one PS3 Game and Mike goes thru his pained, hmming and hawin' look and finally says" I'll tell ya what, $450 and I'll split the tax with ya, four months layaway and chunk in the PS3 Game for Jude"
Before I can reciprocate with the pained look and hmmmin' and hawin' dance with him, Jude pipes up and says " he'll take it and he owes me prime rib and lobster for Valentines Day"!
So, I just bought a Ruger Redhawk .44mag, and lordy its a beauty! Only pic I gots is a web pic. and hopefully I don't hafta wait til May to take some pics of it.
Mike is a good kid, a Desert Storm Marine Vet and deals very fairly with people at his shop. Can I drop a link to his shop? I know there's several Fort Worth members in here too. Mods, edit this if you wish.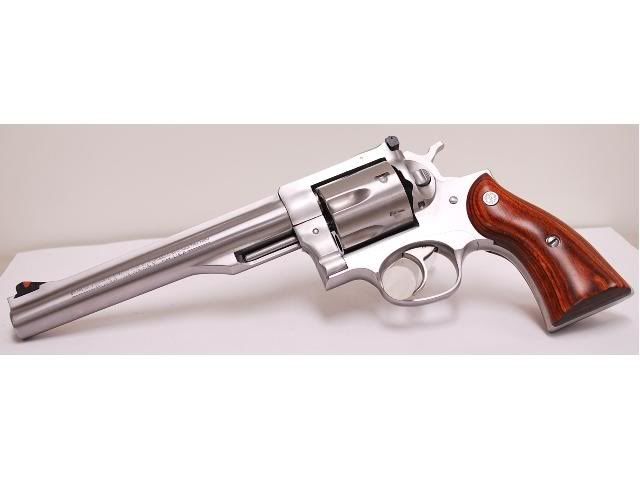 Fort Worth Pawn Shop Buy Firearms Gold Pawn Loans Pawnshop Cash Fast Cash
At DFW pawnshops, business isn't all bright and shiny | News | News from Fort Worth, Dal...